Office Interior Design
Singapore
Best Office Interior Design Service. Sustainable Office Designs in Singapore.
Gone are the days of having gloomy and dull office interior designs. Today, we can see creative variations of office interior designs. Office design has the power to influence your employees and customers. Studies show that it can improve your employee's productivity and creativity. This is also the key to winning more clients -making it the most important aspect of your business by reflecting your unique identity and culture.
Office interior design in Singapore is now crucial to business growth. It is now becoming an element of business success. If you are looking for the best interior designers in Singapore, you've landed on the right page.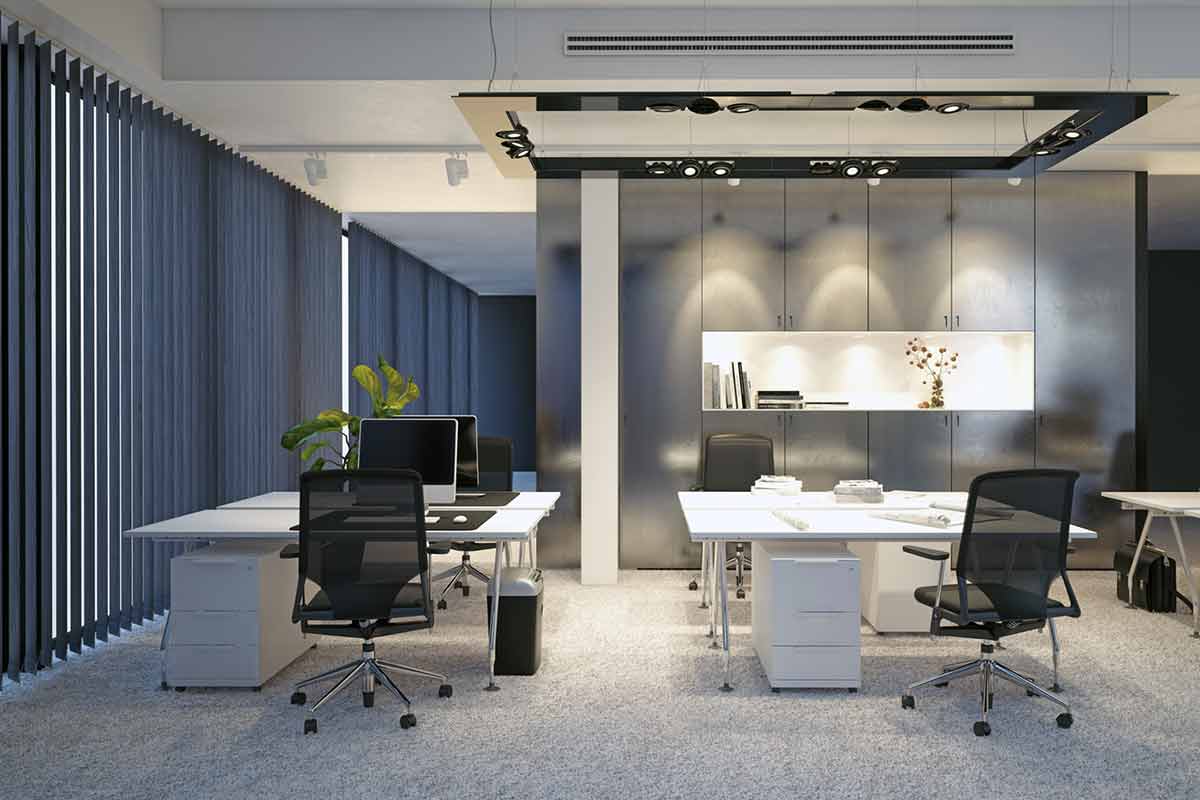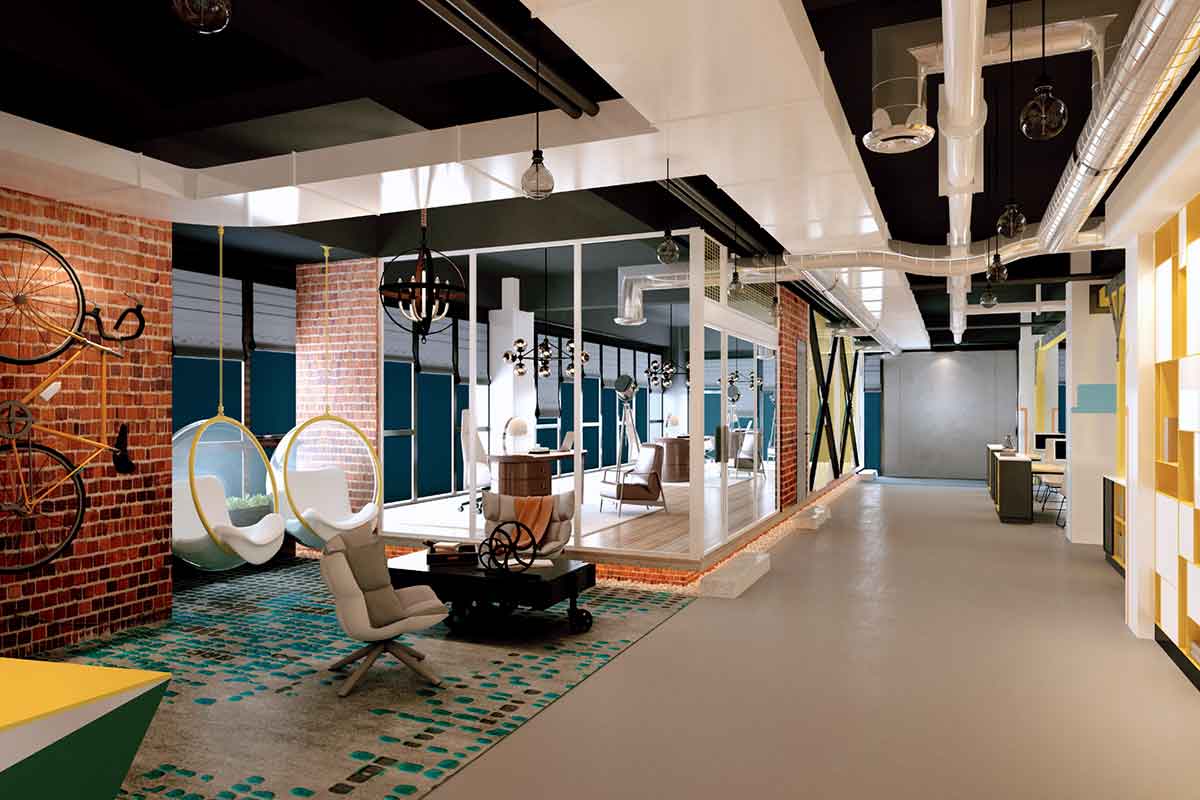 Top-Notch Singapore's Office Interior Design
Greeen specialises in creative, sustainable, and modern office interior design services in Singapore. We are also the leading provider of green office design. We've designed countless commercial and office spaces, see our portfolio – our masterpieces. We believe that your office deserves a professional and eco-friendly design. We will only develop the highest level of office design that will meet your requirements. Your office simply needs a refreshing update.
You can also count on us for office space planning, office renovation, office partitioning, office reinstatement, office refurbishment, workplace analysis, and concept drawings.
Our Approach: Creative Office Design Solutions in Singapore
When it comes to commercial office design, we're applying innovative solutions. Our mission is to transform every workplace and improve the employee experience. A design that specialises in optimising employees' productivity and creativity. We're also breaking boundaries in creating an office design that can impress clients. Every office design is dedicated to meeting your business growth.
Greeen has been designing extraordinary office interiors since 2010. In every office space that we design, we have been able to understand the challenges and limitations. This makes us use an approach that will produce innovative designs that will suit your needs
What Makes our Commercial Interior Design Service Reliable?
Experienced and Professional Team
We are here to handle your office interior design needs the most efficiently and professionally possible. Our team of experts can assist you in selecting the right color, layout, lighting, and even decorative pieces that work for the kind of business and floor space you have. If you need help with the basic elements of office space, such as furniture, seating, panel and wall systems, phone systems, and similar items, we are here to give you the best recommendations.
Creating a Lasting Office Design Image
Competition can be very tough in any business. You need to exert effort in giving your office design space an above-average appearance and image to your existing and potential clients. Since competitors worked hard to attract more clients, then you should never allow your business to be left out. This should be a strong reason for you to keep working on giving your office space an upgrade in terms of its appearance, ambiance, and professionalism.
This is something that only an expert in office interior design can do. Our professional designers are well-experienced and knowledgeable in implementing a variety of designs and layouts that complement any given space. We also understand the message that a certain design conveys, so we can share with you some suggestions with the layout and decor that will complement your ideas. So, if what you look for are tangible results, there is no other way to go than by approaching a professional right from the start.
Reliable Consultation & Advice
Do you have some ideas on what to implement in your office interior design project? Or perhaps you are unsure of the setup you want for your office space? There is nothing to worry about, as we are here to provide relevant pieces of information, advice, and tips that may assist you in the decision-making process. Our professional designers can also answer questions that you may have before, during, and after the project. With our responsive and friendly team of experts, you can expect us to give you updated reports and feedback on your renovation project for your guidance.
Providing Value for Your Money
Going straight to the experts can save you so much time and money as these professionals do things right the first time – ALL THE TIME. If you hire the finest office interior design service in Singapore right from the start, you can count on outstanding outcomes at the end of the project. From the time you consult the designers up to the actual process of renovating your office, you should be able to receive constant feedback and updates along the way.
Professionals can also recommend suitable designs and layouts that are ideal for your office space, which guarantees the stellar results of the task. This truly saves you from costly mistakes that often arise from dealing with inexperienced office interior designers, since the work may need to be redone because of plenty of mishaps throughout the process.
Meet the Finest Office Interior Designers in Singapore
Whether you are planning on moving to a new office location, or need an update on your current workspace, we are here to help you with your interior office design project. We can provide you with fresh, novel, and practical solutions to all your office interior design concerns. You can also count on us to present to you our suggestions or proposals that may be suitable for your particular needs. Our experts can also offer you a customised plan that will deliver the business philosophy and image you want for your interior design.
Please feel free to contact us today and set an appointment for a consultation with our office interior design professionals. Your satisfaction is our utmost priority, and we are here to give your workspace and office design an edge above the rest that will put you ahead of your competitors in the business.