Greeen is honoured to be part of Singapore SME 500 Award 2020-2021 as one of the Top SME 500 Singapore Company. Given by Association of Trade & Commerce (Singapore) (ATC), the award recognises the top-500 performing SMEs in the country.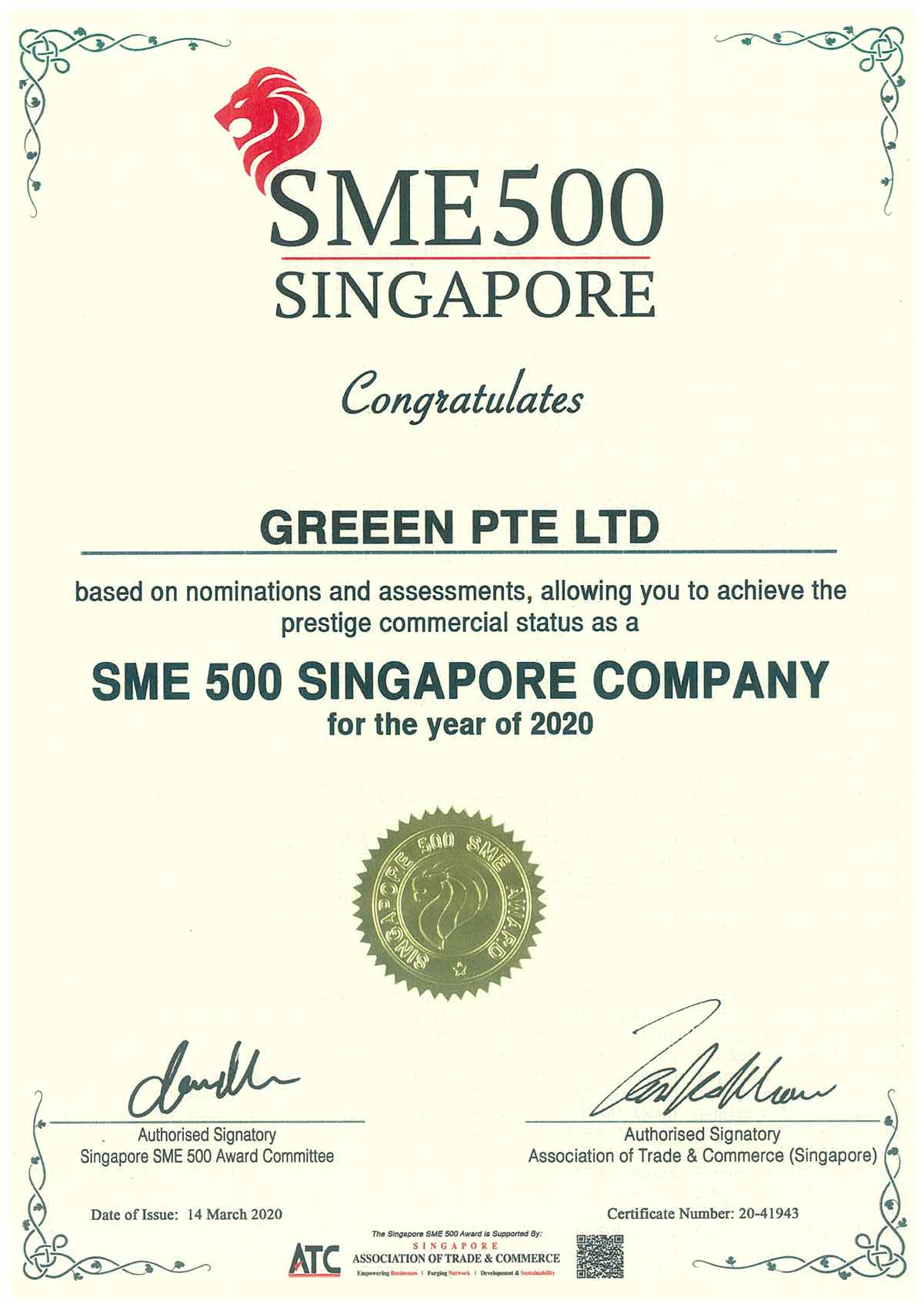 About SME 500 Award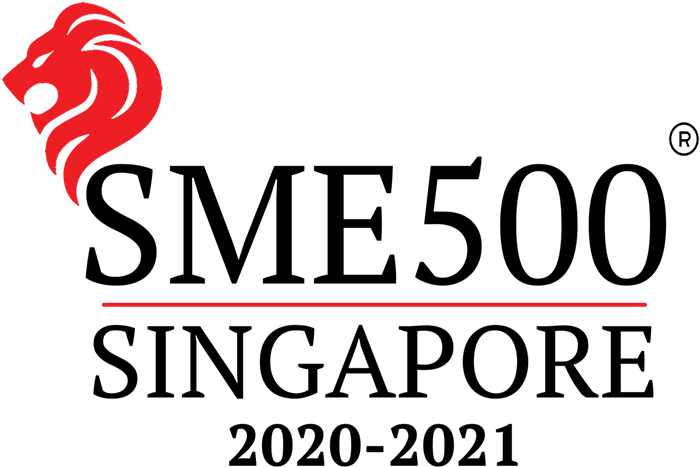 Each year SME 500 is a way to recognise the top-performing Small-Medium Enterprises (SMEs). It includes all business industries and sectors in Singapore.
Annually, it provides a varying theme. such as for the current year (2021): "Business Resilience amidst COVID-19″.
This award gives a comprehensive ranking system. This award serves as 'yardstick'. SMEs can benchmark their business position and competitiveness against competitors. This is an award that recognises companies making significant contributions.
Assessment and qualification are based on nominations and recommendations of SMEs. An SME must also pass the entry and qualifying requirements.
A Winning Moment!
We all know that that there are thousands of SMEs across the country. And, getting SME 500 Singapore Company for the year 2020-2021 award is a winning moment.
Alone we cannot win this award, and we are so grateful to our valued clients, partners, and all the members of the Greeen team.  Indeed, this is a significant milestone – a winning to all of us.
We would like to thank all our valued clients who believe in what we can do. Also, thanks to all our partners for having a great business. Cheers to the whole member of the Greeen team. Our hard work paid off, despite the challenges brought by the pandemic.
The year 2020 was one of the most challenging times yet, we are so grateful to receive this prestigious recognition. We are so honoured to receive this recognition. Know also that we provide a significant impact, is another winning moment.
To all our clients and partners, please continue to support us.  We look forward to achieving more success with you. We will continue to soar higher and provide best-in-class service in office interior design and renovation.
May this pandemic be offer and please do continue to support us and the local businesses in Singapore.