Creating a Breathtaking & Impressive Workspace. Reliable Office Partitioning Solutions in Singapore.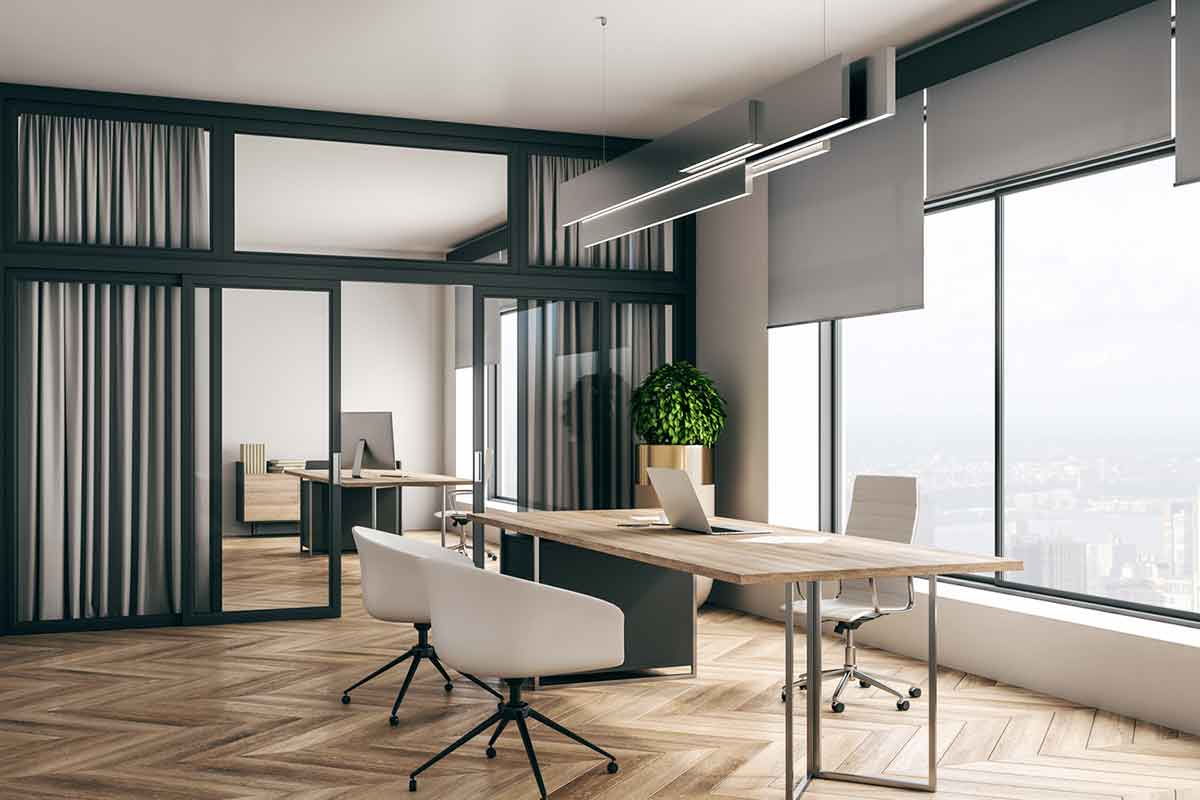 Even if you have a small area in your office, you can still create a breathtaking and impressive workspace with the right office partitioning solutions. You may only have limited space, yet you can transform any area into a functional and elegant space at the same time. It is only a matter of applying the perfect design and using the right materials to create sections in your workspace.
With the use of glass panels, false walls or ceilings, and a few other partitioning options, you can have enough space in the office for a private room, conference area, board room, and a small reception area. You can achieve the perfect look for your office with careful planning and practical ideas that suit your needs just fine.
If you want to reap remarkable outcomes from your office renovation project, it makes perfect sense to consult only the best in this field. Office partitioning experts can share with you their brilliant ideas that can turn any workspace into a professional-looking space that also boosts productivity and efficiency. You are also free to discuss thoughts about your choice of materials or ideas in creating partitions to your office. So, contact the right experts today, and achieve exceptional results from this project.
Our Approach: Practical Office Partitioning Solutions
Why Choose Our Office Partitioning Solution?
Experts in Office Partitioning
We have completed countless successful office partitioning systems. We make sure that we applied our expertise in various types of businesses that we engage in. We clearly recognise that each type of business has its own ideal office partitioning solution.
Innovative Culture
Our company supports an innovative culture. Our experts have the freedom to express their creative solutions. We ensure that each valuable idea is taken into consideration. We also apply the latest trends in every project that we are into.
Cost-Efficient
We ensure that your investment is a good one. Each partitioning project that we work in to make sure that we will maximise your approved budget. We know how valuable the money that you invested for this project; in return you'll get what you have paid for.
Dedicated Project Manager
In order that each project will be completed as planned, a dedicated project manager will be assigned to your partitioning project. This will ensure that there will be a smooth communication along the process. He will also be the contact person if you want to ask further queries about the project.
Embracing Technology
As technology arises including in the office partitioning solution, we also adapt to it. We love creating modern workspaces using cutting-edge technology. Our passion is to provide a smarter workspace.
Hire a Reliable Office Partitioning Service
Today, office partitioning solutions may not be only about dividers or as a wall, but we can see the existence of innovative ideas. Partitioning is now an approach to make a space aesthetically beautiful and functional. With office space partitioning, you can now see offices comes in various shapes. It can turn your expectation into reality. If you wanted a future-proof space, this is now realisable with an effective office partition.
Greeen, works beyond the standards, we are passionate to turn your dream room into a reality. If you want an extra-ordinary partition for your office, we can make it possible. We work out with space plans that include a partition system that delivers a comfortable and safe workplace. We will also help you with office interior design, office space planning, office renovation, reinstatement service, workplace analysis office refurbishment, fit-out, and construction.