Experts in Office Space Planning in Singapore. Ideal Office Space Optimisation.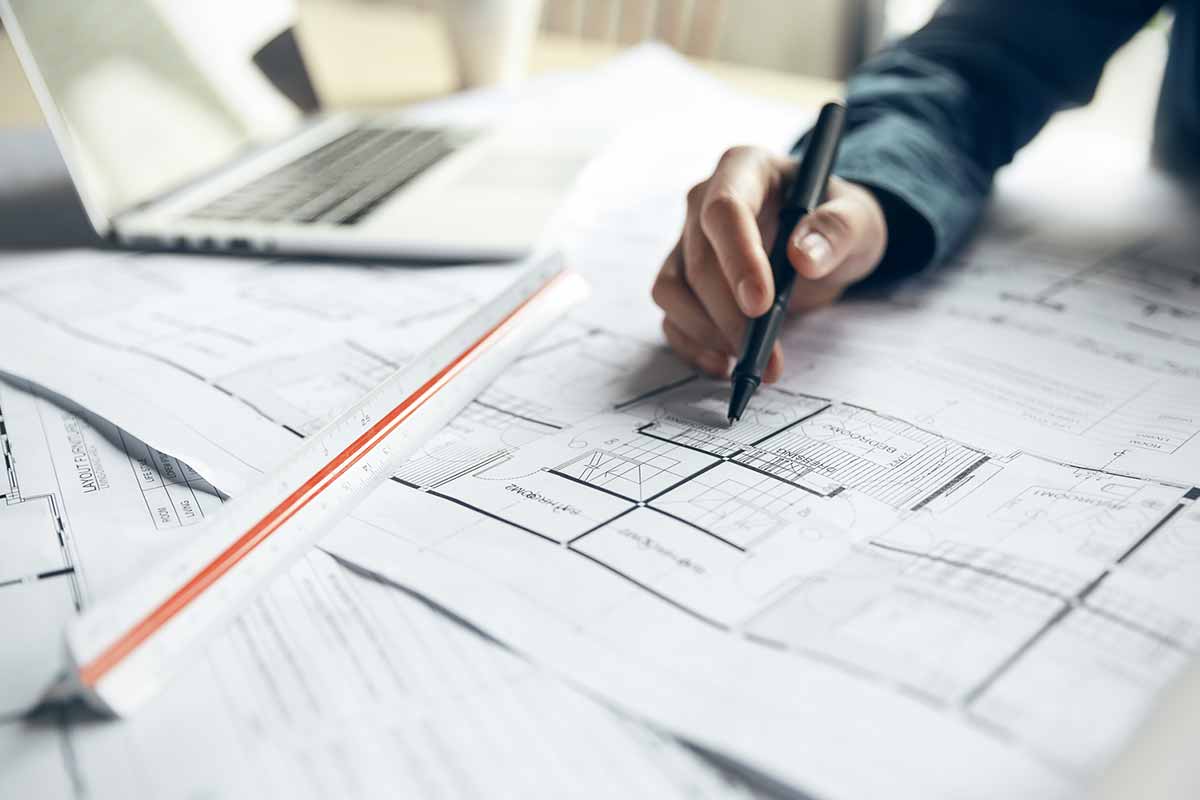 Space planning provides an ideal layout of space and fitted furniture. The main goal is to maximise available space and ensure that the added interior will function accordingly. A good office space planning is not just about making your people and office furniture physically fit into your workplace. Whether you have a small space or a large area, careful office space planning is essential. It is essential to plan well on how you can utilise the entire place. After all, the first thing that people see upon entering your office is the physical arrangement. So, if what they see is not appealing or professional enough, you can end up with negative impressions. The sad thing is that you can lose potential business partners or customers. Keep in mind that first impressions usually remain in people's minds.
With the proper office space planning, you can give your workplace the kind of look that you are aiming for. Moreover, you will not worry about the empty spot that seems to be out of place in the office. Allow Greeen to be your partner in your office space planning journey. We will carry out the office space planning process considering your requirements. Simply expect quality results from your investment.
Why Work with an Expert Office Space Planner in Singapore?
If your space lacks its function, it's vital to hire an office space planner. You will realise an exciting and rewarding experience once you have decided on your office space improvement. The main goal here is to create a space the supports productivity of employees and brings comfort to your customers or business partners. There are various key reasons why you need to work with an expert office space planner in Singapore.
Our Office Space Planning Expertise
Commercial Space Planning
Since our inception, we have handled the various types of office space planning projects. We applied our expertise to provide a successful output. We also make sure that we will combine the latest trends to maximise space functionality and design.
Green Space Planning Services
As we stand for our company name, we at Greeen will provide a green space planning service. We give an office lay-out that adapts to green principles helping you to reduce your overhead cost including your electricity bills and environmental footprints. We will also choose furniture that is eco-friendly. We simply design for a more sustainable workplace.
Functional Office Space Planning
During our office space planning, we consider all your daily work processes. We will create an outline that will not only maximise the given space but will configure to complement your daily routines. You will simply have an office space plan that functions according to its use.
Tailor-Made Office Space Planning
We will help you make every square foot counts with our tailor-made solution. We will customise and plan for every area of your office including your reception areas, work floors, training rooms, conference rooms, breakrooms, and more.
Professional Office Space Planning
Studies show that office space designs are now linked to productivity and profitability. This is the reality. Nobody wants to work in a cluttered environment. Nowadays, employees become more productive and creative when they see a well-organised and ventilated workspace. They become more focused on this kind of environment. The workspaces become a daily inspiration, keeping them motivated. Office space planning continues to evolve especially in Singapore. It may be difficult to adapt to the latest trends but with the best office space planner, you can turn your goals into reality. You can now take your business to the next level and be able to attain a competitive advantage.
At Greeen, our professional space planners know how to fulfill your office space needs. We will make out the most from your existing space and furniture. Our premium office space planning service allows you to update and create a refreshing workspace. We will also outline an office space plan that can support a smooth workflow and communication. Whether you're planning for a new office or an office refurbishment, Greeen can make your goals into a reality. With our experienced and reliable team, we will simply provide the best office space plan that encourages productivity and comfort to your clients. Our key point is that we will provide a functional space in the most cost-effective way.
We can also help you with your office interior design, office renovation, office partitioning, reinstatement service, workplace analysis, and office refurbishment. We will provide a dedicated project manager that will work with you ensuring that we can meet your goal and space functionality.