Office design is not just about aesthetics. It is also about psychology, ergonomics, and usability.
The right environment can make employees happier, more productive, and less stressed. And, an office interior designer in Singapore can help you save money in the long run by keeping your staff productive, healthy, and happy.
Decorating the office interior is not an easy task. You need to be creative and, at the same time, ensure that you do not spend too much money on the interior design of your office.
So, are you thinking of hiring an office interior designer in Singapore? Let's get started.
So, How Does Hiring an Office Interior Designer in Singapore Help You Save Money?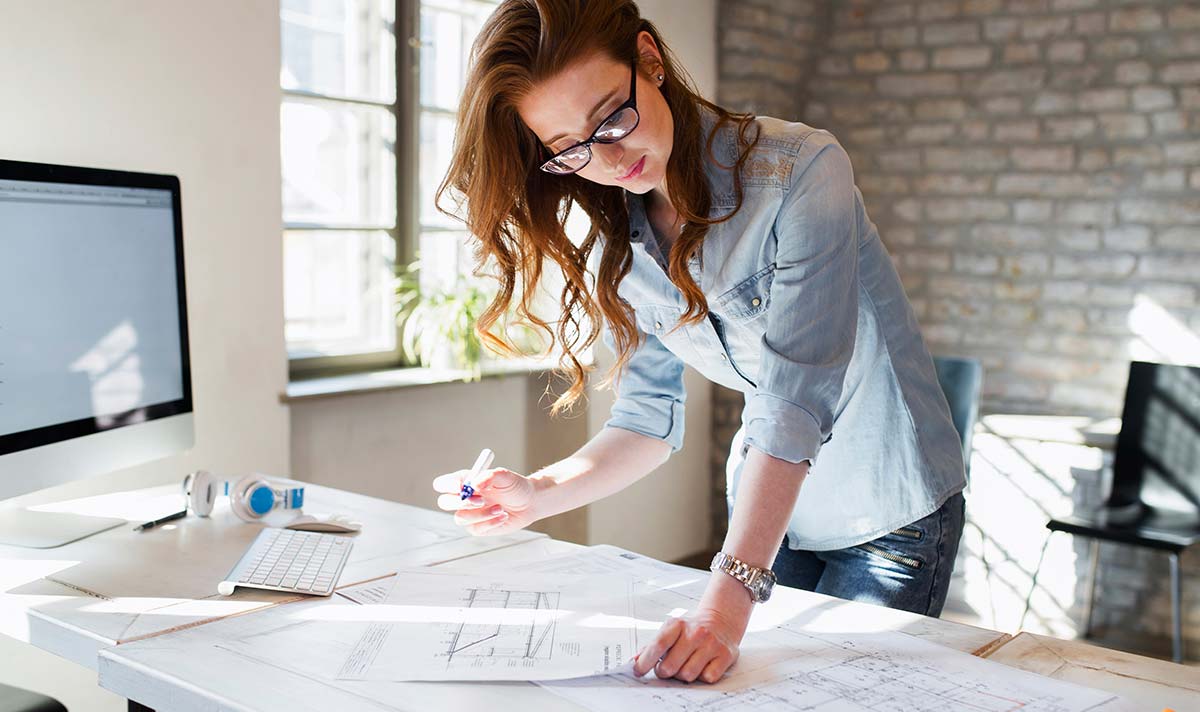 Get Exclusive Offers and Discounts 
Office interior designers are familiar with dealing between suppliers and other professionals. They have a wide network of suppliers making to have bulk discounts, unlike being regular buyers.
Also, they are familiar with what's best suited for your office interior design requirements.
Helping You with Your Budgeting and Planning
Office interior design in Singapore can be an expensive affair. However, you do not always have to spend a lot of money when hiring the right professionals.
You can get some help with budgeting and planning your office interiors. With the right kind of research, you can zero down on some affordable choices that will help your company save money over time.
With the right professional, you will also be able to look at your budget for office refurbishments more sensibly, so you can save some money.
Avoiding Expensive Mistakes
Professional office interior designers in Singapore know the right kind of furniture and other equipment to use in your office space. They will carefully study your needs and requirements and then offer the services that best suit your company.
In this way, you can avoid making costly mistakes as experienced interior designers know how to prevent such things from happening. They will make sure all their suggestions abide by safety regulations and rules.
You can relax by hiring a professional company knowing that an expert will handle all your office design needs. They will plan, budget, complete the work on time and follow up to make sure everything is in order before submitting their final bill for payment.
Professional Office Interior Designer Help You Save More Time
In the end, you will realise that hiring a professional Interior Designer will help you save more time with money.
Hiring a professional designer will help you focus on your business while taking care of the office renovation. They know how to create modern, functional, and cost-effective office interiors that suit your company's needs.
Provides Professional Input
You can be sure of hiring the best when you work with experienced professionals who know how to create stylish and functional office interiors. They bring the expertise, creative flair, and technical knowledge required for such projects while making sure your company brand is promoted in the best way possible.
The interior designer will help you choose the best possible floor plan and then suggest the right furniture layout for your company. This means it will be easier for your office staff to move around while working on their tasks.
You can make the most of your available space when an expert is involved in office interior design.
How to Achieve a Cost-Effective Office Interior
You can transform your space into a more professional-looking office by hiring an interior designer in Singapore. Just follow these steps for cost-effective office interior design:
If you are looking to take up office interior design in Singapore, consult with an expert professional that will help you understand your requirements and help you plan and execute them within a budget.
The best way to beautify your office would be by hiring a professional company that specialises in helping you decorate the space. This way, you are assured of getting the best office interior design at a cost-effective price.
Before you hire any office interior designer, make sure to do your research. Check if they have completed similar projects and what kind of feedback their previous clients had given. You can ask for some samples of their work or even request to see the office space they had designed.
If possible, try meeting with them in person so you can get an idea about how passionate and professional they are. It is essential to go through all the documents provided by the company before finalising anything so you can prevent any hassles later on.
You should also check what services they are offering and whether or not you need them all? You may not require bathroom designs as usually; the company takes care of those on their own. However, it would be a good idea to have your company logo designed, so it helps promote your brand identity.
Once you finalise the interior designer, stick to the budget that you had defined beforehand. As much as possible, try not to go overboard with your spending. Most offices opt for office refurbishments every three years so that you can alternate between different designers during this time frame. This way it will be easier for you to save up some money and then spend it during the next office renovation. You can also ask for a discount out of season. For instance, you might want to have your office interiors designed during the summer. Still, the professional designers usually have a lean period between September and February, so they may be willing to offer you some discounts during this time.
Conclusion
In the end, you will realise that hiring a professional interior designer is an excellent way to save more money while making sure your office renovation project is completed on time and within budget.
You can reduce this cost by hiring the right professional who will help you plan, budget, and complete your work.
Hiring an interior designer in Singapore is a wise decision, especially when you consider the fact that they offer expert advice during the entire project to ensure things are done promptly.