Concentration is crucial to every employee to achieve productive work. Among the key elements that provide a big impact on this is the use of office partition. Office partition walls serve as vertical dividers separating internal spaces within an office. Sometimes having an open working space can't work to some types of working industry. With an open working space, some employees can get distracted easily. We all know how valuable every employee's productivity in here and to boost it among the main strategy is to work on good office partition design. After all, you can give more value to their own space and privacy.
Aside from concentration, nowadays, we need to prepare to return to work while COVID-19 continues. The presence of partition is among the key elements in direct response for COVID-19. And this is the 'new normal' or the 'new world' that we need to prepare.
Types of Office Partitions Materials
Glass Partitions
Leaning to modern office design, we can see the use of glass partitions. Glass partitions showcase a modern touch to every office and corporate buildings. Most offices use glass partitions to maximise natural lighting. It transforms a working environment into something brighter and energetic. What's great working with glass partitions is that it can be customised. Different looks can be achieved by using some frostings or prints. In this way, your unique identity or brand can be added as a detail, for example, adding your logo in the partition.
When you wanted to add some safety features, fire-rated glass partitions can be added. Fire-rated glass can enable you to provide up to 120 minutes of protection from heat or flames.
Wood Partitions
If you are opting for a traditional and classy look, working on a wood office partitions are ideal. They are among the most favourite addition when you wanted to showcase a natural feel. They can easily fit any type of office design. Wood partitions can be added in various areas of the office from reception areas, meeting rooms even on workspaces.
Aluminum Partitions
Aluminum partitions are among the most durable partition materials. They are easy to install providing flexibility in terms of installation and demounting. Additionally, among the essential features of aluminum partitions, it's a versatile solution and it's easy to paint and decorate. They are various finishes and styles available providing elegance to the office.
Trendy Office Partition Design Ideas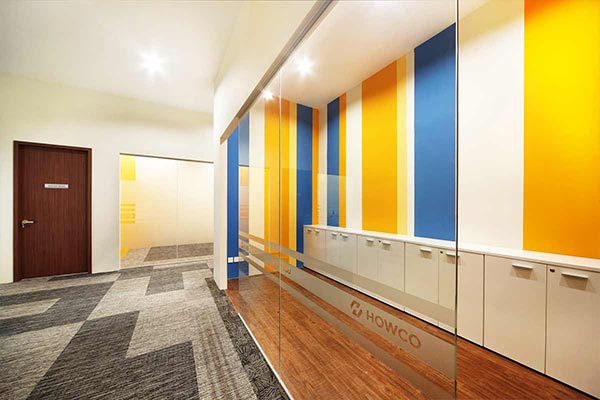 Frameless Glass Design
As mentioned above glass partitions offers a brighter and energetic environment. With the use of glazed glass, a big room can be divided into separate cubicles. Glass partitions are essential in creating a professional office space. Creating a spacious look, a full-length and frameless glass divider can be applied. These are stylish partitions. With this type of partition design, it requires minimum framework design. A frameless look can be achieved using minimal framework. In order to create to attain an open environment look, patch fittings and floor pivots are fitted to frameless glass doors. To add details to the panel, branded designs are added like the use of company logos.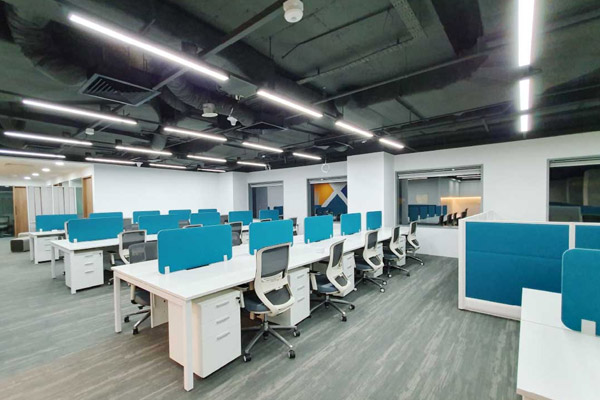 Flexible Design
This kind of office partition design presents the use of acoustic office screen having wall panels. With this type of partition design, unique shapes can be created which is interesting. It is also ideal if you want to add a colorful partition design. Known for its flexibility, its screens are supported by having a base foot. Thus, repositioning at any time is possible. If your working space or your office calls for aesthetically designed partition, this is an ideal option since it can able to come up with artistic and colorful shapes.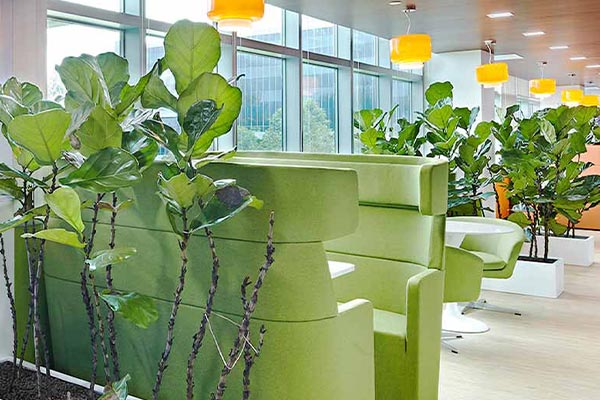 Eco-Friendly Design
This type of partition design works out with the use of plants and wood materials. Aside from giving a fresher environment feel, it's an interesting divider in office spaces. There are various studies showing how vital plants are in working areas, they can lower stress and anxiety. This is also the main reason why this type of design is becoming trendy right now. Its key feature is to contribute in making a pleasant working environment. Employees can able to feel the nature even while they are at work. This is simply a good way to add some creativity at the same time address the recent working environment.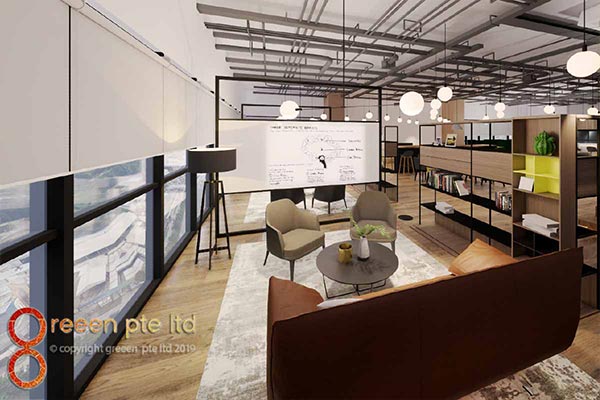 Office Furniture as Dividers
Another trendy partition design is the use of office furniture. This is ideal for offices on a budget or doesn't want to spend on some special designs. On this type of partition design, office furniture plays as a divider on each section of a workspace. This is ideal for small offices since it can create an illusion of a much bigger space.
The Future of Office Partition Design
Before the pandemic, most of our hours revolve around the office. Now, that we are working at home, we miss everything in our offices especially our own working space. We can still come back to the office while the pandemic continues, but it becomes a new world. We need to embrace the "new normal". Workplaces must adapt it. To respond with COVID-19 as we return in the office, having a safer partition design is ideal. Partition design plays a big role in fighting against COVID-19.
Previously, we have seen more open spaces, right now we are starting to see separate working areas or cubicles for each employee. We are going to see more partitions, especially between departments. With the use of technology, we can see that communication can't be a problem anymore.
This 'new normal' simply calls for either rebuilding or retrofitting our office spaces for a safer working environment. This does not mean that we are going back for isolation, this is an ideal way to fight the spread of COVID-19.
Take in mind that in working for a 'new normal world' does not mean that we can limit our creativity. We can still combine creative partition ideas with the safety of our staff in mind.
If you are planning for a retrofit or rebuilding your office partition, Greeen can help you with that. Together let's make a creative and safer partition for your office, contact us.