Research has shown how the working environment plays a huge role in productivity, and it is also proved that a well-designed office is an important factor in the business's success. We have previously talked about it and give you some office design ideas to improve productivity. and now we are going to share with you the awesome decor ideas that can spark creativity and productivity.
Creativity is essential since it can help your employees to bring business ideas to life. It also supports a  healthy collaboration. It encourages your employees to contribute innovative ideas, to learn new things and information. This is why adding creative elements within the environment is essential.
The following are the office decor ideas that can ignite creativity. You may apply this in your office or within your home office if you are working at home.
Office Decor Ideas for 2021
Integration of Brand Colors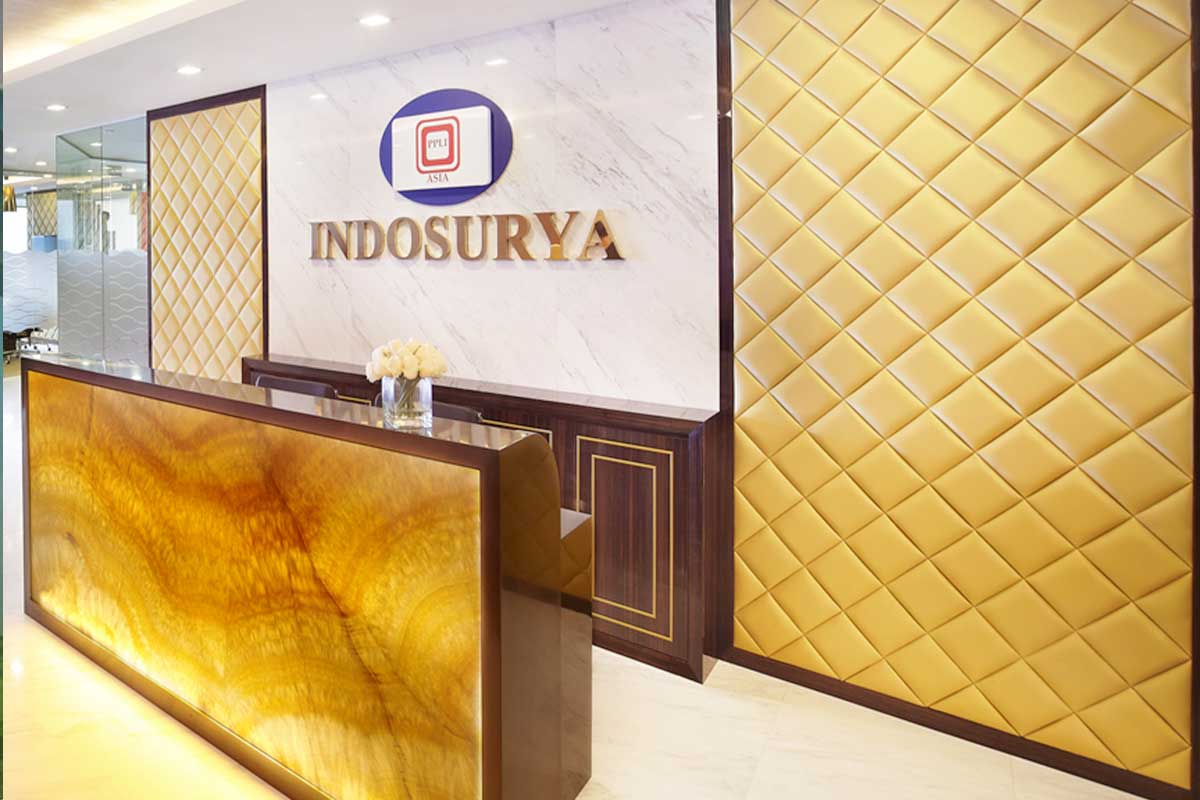 While selecting colors for your office space, it will be best if you think about your brand colors. It will be a fantastic way to reflect your business and increase productivity at a time. If you use brand colors in your office, it will significantly impact your employee's minds and feel a stronger connection with your company's objective and promote it more effectively.
Adding Mission Statement
Displaying your company's mission statement in a common area, such as the wall near the printer. IT will be a reminder many times a day and keep you motivated. You can order a custom design, a lightweight frame that will display your company's mission statement. Moreover, it's also an effective way to express your work-life values.
Use of Rugs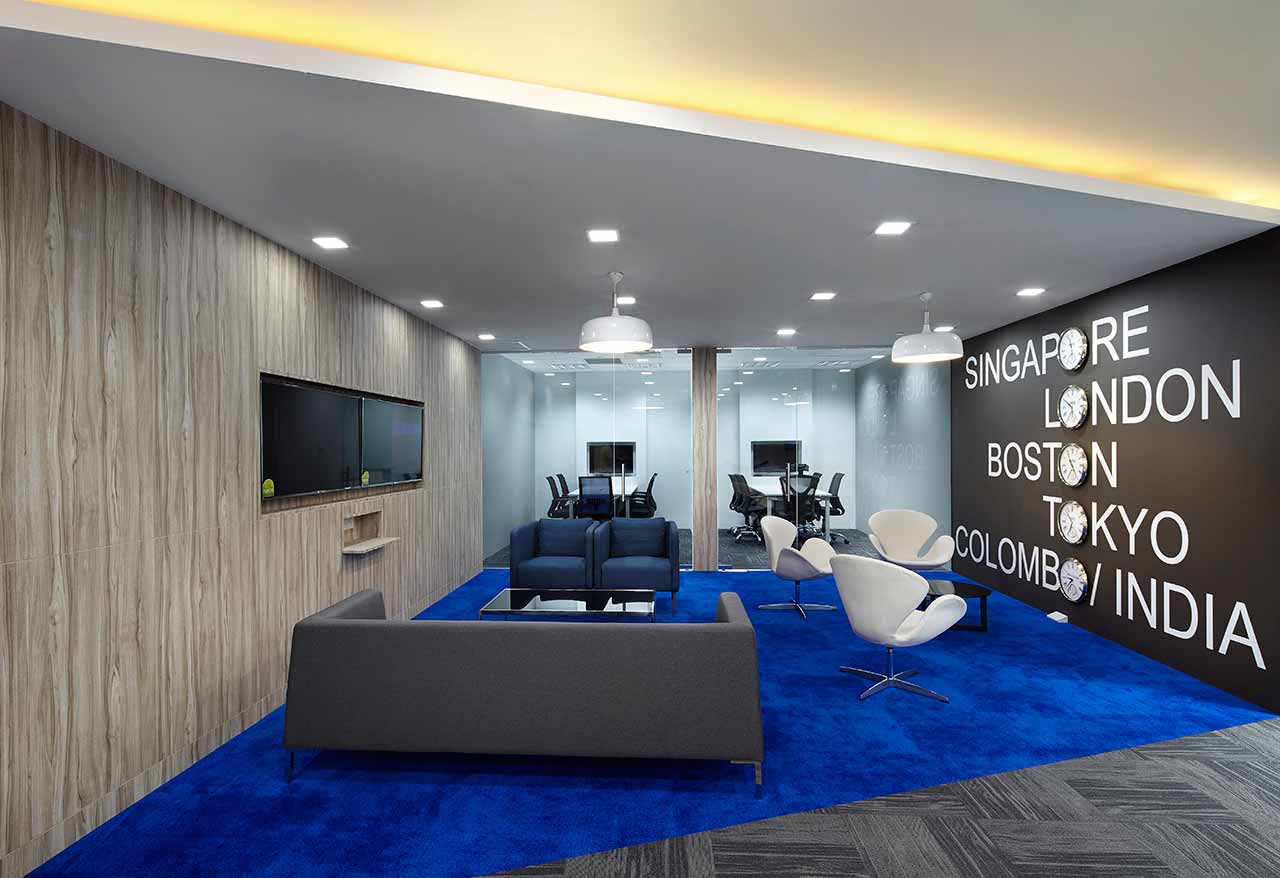 As an employer, if you have a large office area, you can increase the communication between your employees by decreasing physical barriers and using rugs. Separate a large space into sections using rugs. However, if you don't have a large office area, you can still use rugs beneath furniture for comfortability or at front doors for a decent welcome.
Hanging Large Art Works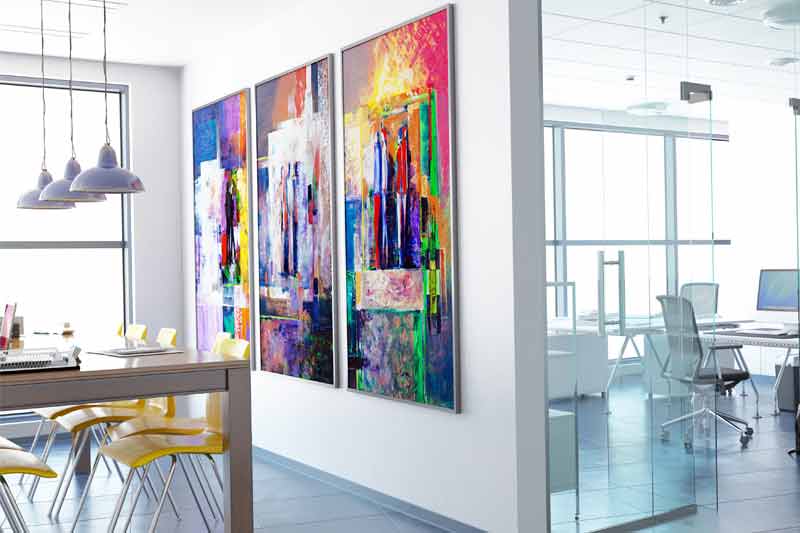 The first thing that comes to mind when a person thinks of office decor ideas is hanging a fantastic piece of art on the wall that brings interesting thoughts to the viewer's mind. It will be best to go for a variant color to the wall, such as black canvas with white wall. Canvas prints are most recommended as they will brighten your day every time you will see them.
Use of Dividers
Open office is the requirement of modernisation and has many benefits that can cause the business's success. With the help of dividers, you can increase communication and collaboration among your team members, and it will also save time and allow your team to be focused. Also, dividers will encourage the beginners to jump into the conversation and feel free to communicate and share ideas because of the welcoming atmosphere.
Adding Unique Furniture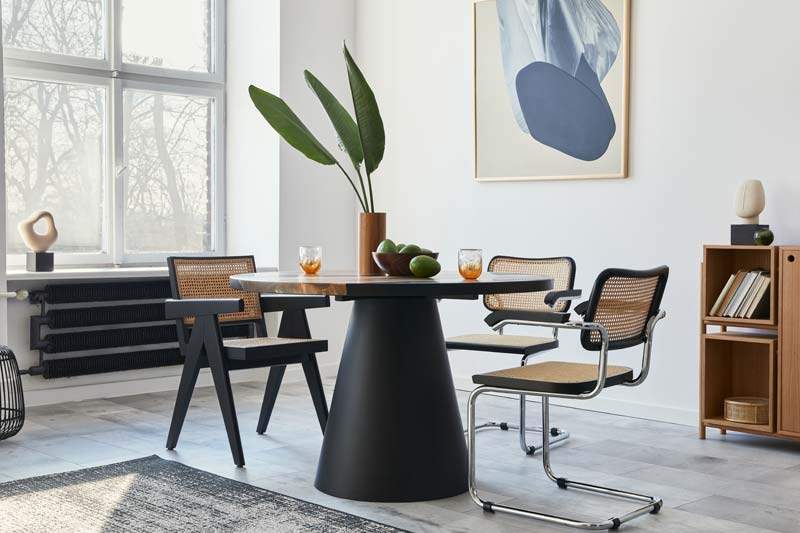 Furniture is one of the most important things for an office. Nowadays, there are many options available in the market that can be used for office furniture and decoration purposes. It includes couches, chairs, tables and many more. There are also many solutions available in the form of furniture to convert your messy office into a productive one.
Using Mirrors
Mirrors are the most beneficial product used in offices as they have many functions and can change the whole perspective of your workspace. Using mirrors will reflect the professionalism of your office area and will also increase the workspace. Moreover, your workspace will also look open and inviting to everyone.
Create an Accent Wall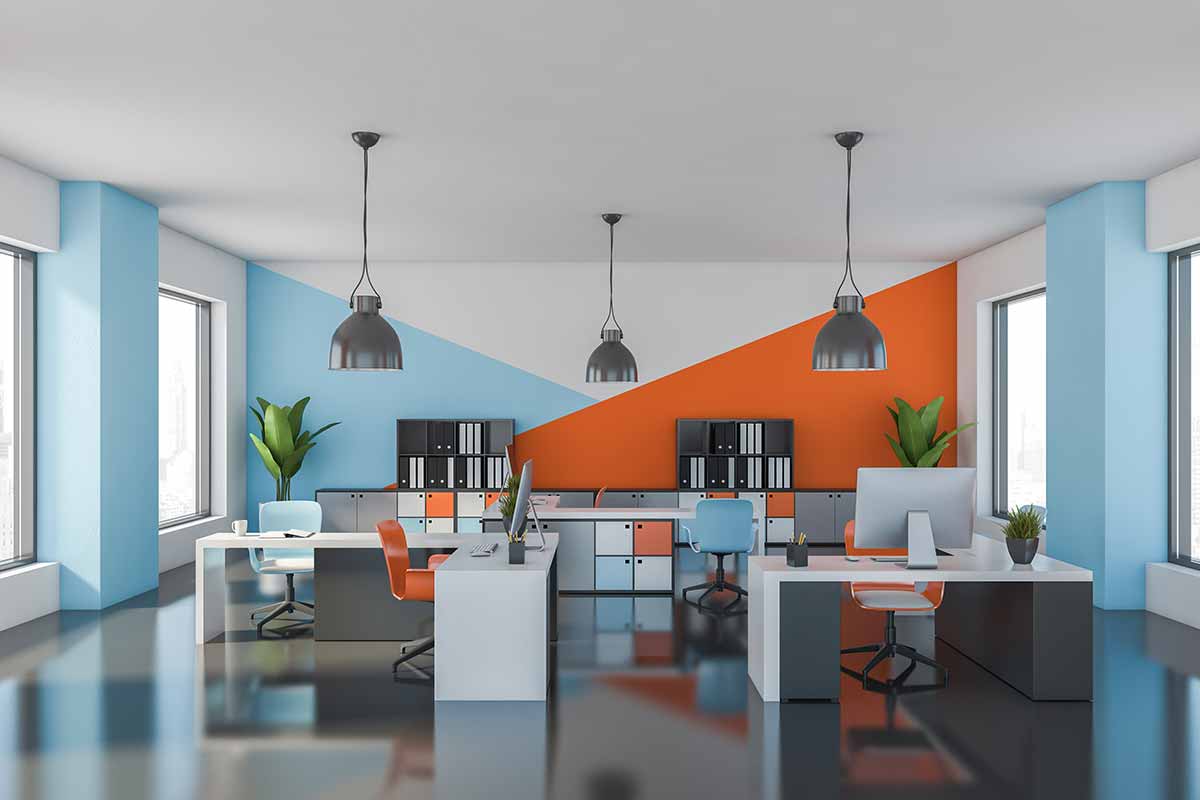 To make a unique combination of your workspace, you can create an accent wall by painting that wall with a bright or accent color. Let the other walls light and neutral. So, if there will be an important notice, you can use that wall, and everyone will see it.
Having Powerful Quotes Wall
It's a part of the modernisation to decorate the workspace with artwork, and adding a powerful, inspiring quote regarding your business on a wall will be a showcase and a reminder to your teammates to stick to the goals and objectives.
Adding Plants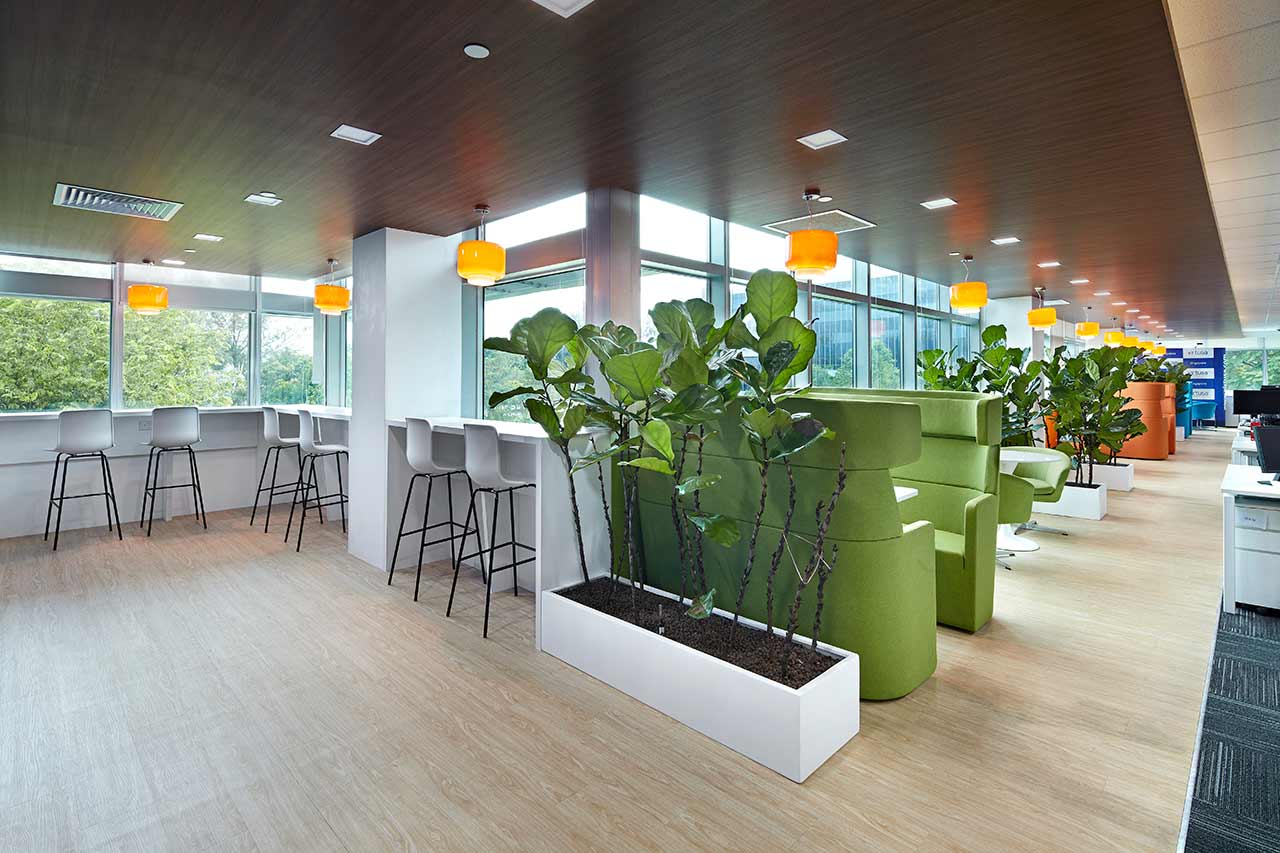 The fragrance of flowers and the color of plants in the workspace will allow you and your team members to feel good and relaxed. It will make them fresh and happy. Everyone will enjoy nature and will surely appreciate it with an uplifting vibe. However, bringing fresh flowers will be costly, so you can also use fake ones to give a proper office look.
Customising the Computer Desktop Wallpaper
The computer desk is one of the places where the employee spends most of the time and is an essential part of an office. You can set some inspiring pictures and quotes to your desktop wallpaper, and it will keep you determined. Change the quote after some days so that you feel fresh.
Maximise Natural Lighting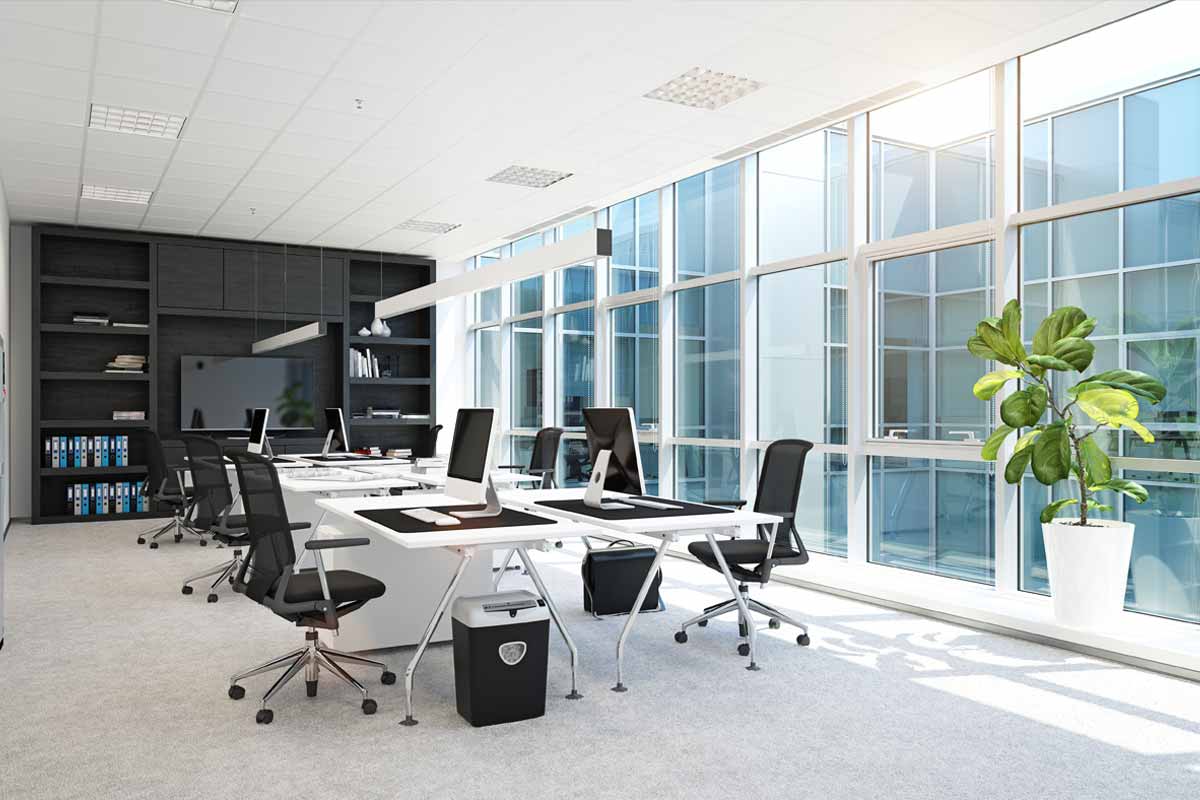 A well-designed office is always open to natural light, and only the natural light can bring a surprisingly amazing shine to your workspace with costly unique furniture, chic desks, and the best color combinations. As you know the benefits of natural light, so ignore the obstacle in your office and welcome the natural light as much as possible.
Adding a Whiteboard
Whiteboard can be used for many purposes, such as planning something, for a reminder, checking to-do list, and guidance for teammates. It will also give a creative look to your office and leave a positive impact on the mind of office visitors.
Adding a Bookshelves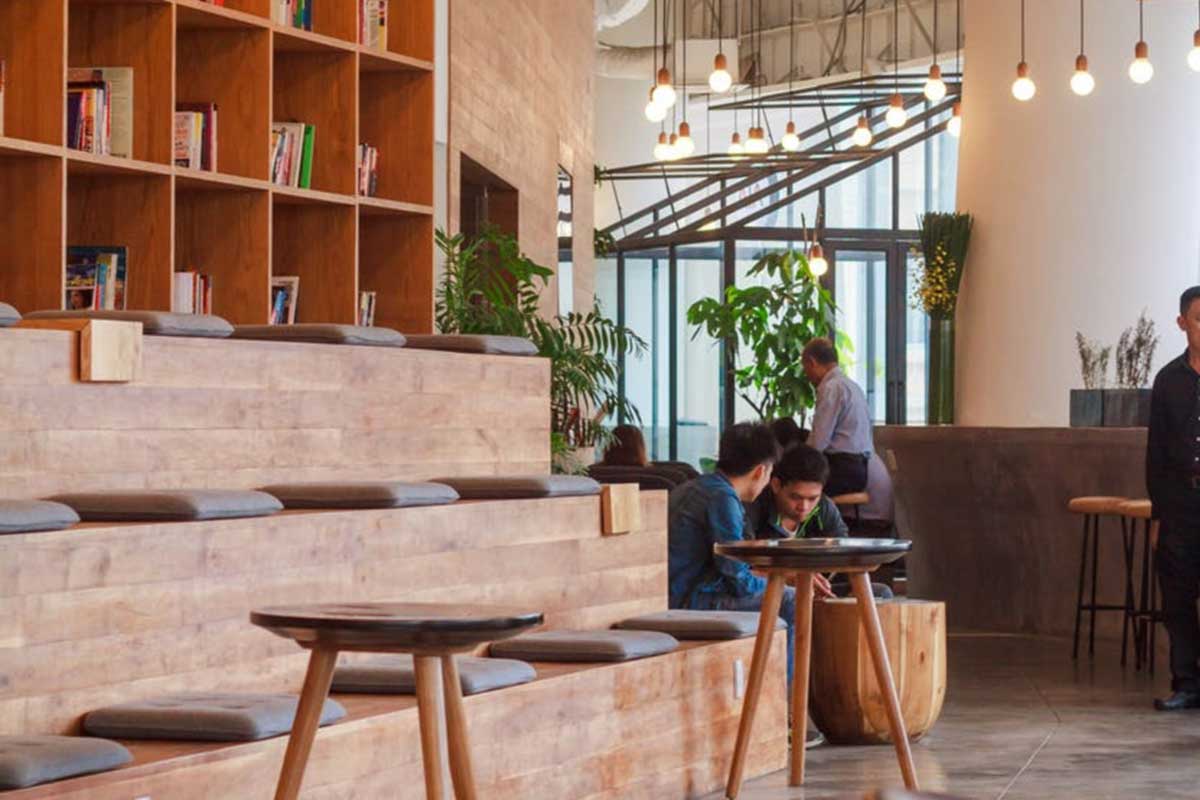 If you want to take an upper step over most of the professional organisations and businesses, you can stock some of the best books related to your business and employee improvement on a shelf at a meeting place or community room.
Funky Clocks
Adding clocks to the office will make your teammates or employees punctual. And they don't have to ask time from each other. You can add a funky clock in the middle of your workspace to give a unique modern look and track time.
There are still many kinds of decor ideas you can add. We hope that you find our suggested office decor ideas helpful. And, if you are looking for an office interior design specialist to help you maximise your decoration to spark creativity, don't hesitate to contact us.