As most of the employees can now return to offices after the further easing of community measures, offices need to look hip, comfy and have a homey vibe. In that way,  employees feel secure, productive and creative while returning to work in an office.
This calls for embracing the modern office interior design in Singapore.  With the concept of working from home, nowadays employees love a homey environment while they are working. Gone are the days of lifeless office space – now a homier and lively space works best.
But, what are the top features of a modern office interior design in Singapore? Let's discover them!
Top Features of Modern Office Interior Design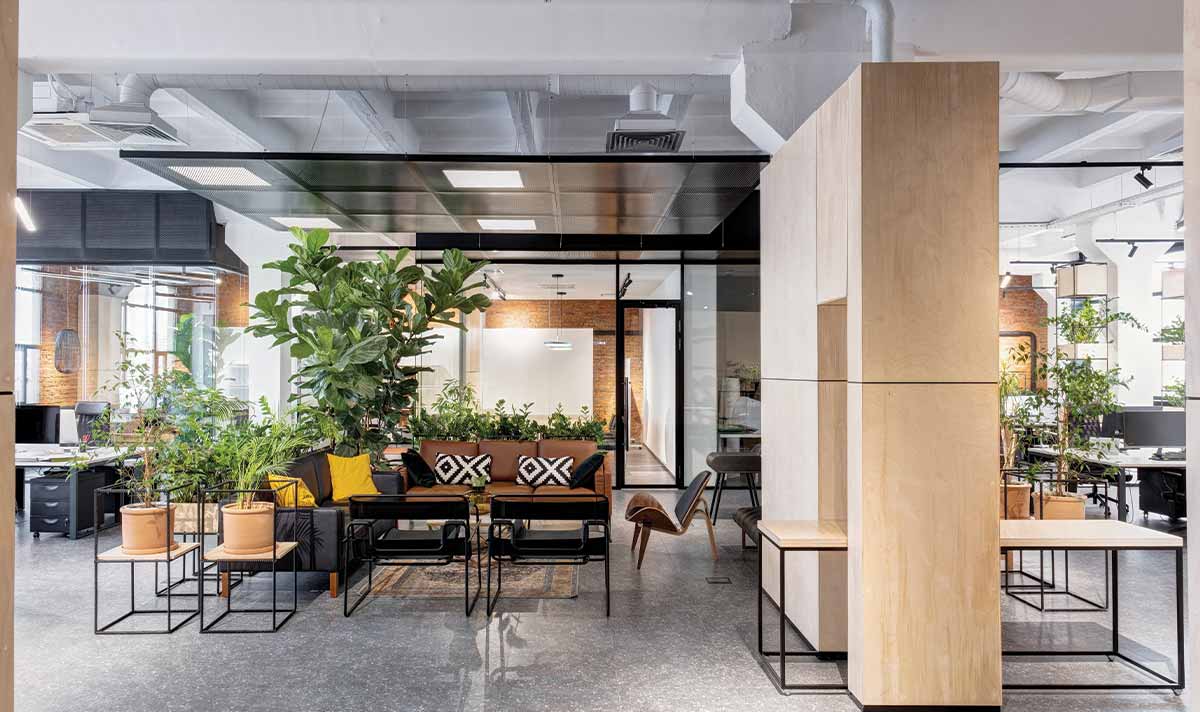 If you are curious about the top features of modern office spaces, we've listed the top features below.
Multi-Functional Office Spaces
The concept of multipurpose workstations helped the dynamic spaces trend gain traction. The lack of restrictions is what makes flexible office space unique.
Instead of spending all day at their desks or cubicles, employees may work in different parts of the workplace thanks to shared office layouts. These areas may include the following: step-style seating, moveable green partitions, TV and other smart devices.
Sustainable Office Design
Nearly everyone believes that the emerging trend of sustainable design is a good approach. The fundamental objective of this movement is to create a balance between your everyday routine and nature.
A workplace that is thoughtfully planned for sustainability may expand with the company and prevent pointless, expensive adjustments that produce more waste. Integrating recycled, sustainably produced, and eco-friendly building materials into a place is known as sustainable design.
Discover the benefits of good office design.
Concept of Green Office Design
Indoor plants give companies a natural and lovely touch to their interior that also improves the general health of their staff.
Nowadays, more are putting plants in their workplaces than ever before. Living green walls and mossy walls are being recognised as branding and wellness principles.
The advantages of implementing green office design have been demonstrated by several scientific research.
In addition to adding a variety of deep hues of green to the office, plants also provide a visually peaceful experience, which eventually results in happier, healthier workers who are more creative and productive.
Read more about the benefits of green office design.
Collaborative Furniture
The workplace involves teamwork, cooperation, flexibility, and collaboration, providing team members with the resources they need to advance. For a business to continue to succeed, its workplace must be agile and flexible.
The organisation is adaptable and agile enough to grasp when change is necessary and implement it.
Collaboration and the capacity to talk about, argue, and collaborate on a solution go hand in hand. This degree of communication is made possible through collaborative office furniture.
Resimercial
Resimercial design, a hybrid of "residential" and "commercial," tries to imitate the cosiness of the home in the office. This entails adding cosy accents like cosy lounging spaces with cushions and blankets, living-room furnishings like carpets, plants, coffee tables, and picture frames, and warm wooden finishes on the walls and floors.
Once more, the focus is on giving workers a positive "experience" at work. Given how frequently individuals work from home, astute businesses are creating workplaces that are appealing to potential employees and retaining them. However, you have to be cautious with this trend since if the design is too appealing, the staff won't want to leave!
Bring More Life to your Office Spaces with Modern Office Design
Workplaces should be created with workers' comfort and well-being in mind, after all, the environment can affect how they work. Moreover, this is one way of showing value to employees.
If you need help to transform your office spaces into modern one, let Greeen helps you. At Greeen, our skilled and experienced office interior designers can help you build a modern office space. Contact us today!