Everyone appreciates a good office space, but that doesn't mean every great office has an equally great interior design. In fact, many offices fail to impress their visitors with their interior design. This is because the principles of great office interior design are not always obvious to everyone.
Great office interiors are built upon specific principles and deliberate design decisions. While there is no universal formula for making a great office, there are some principles and best practices that all successful designs follow.
In this blog post, we'll explore the top 7 elements that make a good office interior design. By following these principles, your next project will be sure to impress from day one!
Good Lighting Makes Everything Better
Lighting is the most important element of office interiors, yet it's the one people often forget about.
A good lighting design can make a room feel larger, more open, and more welcoming. Bad lighting, on the other hand, can make a room feel cramped and closed off—even if it's a very large room. That's why you always need to consider lighting as part of your office design.
There are three main ways to handle lighting in your office interiors: architectural lighting, task lighting, and ambient lighting. Architectural lighting is responsible for the general room ambience, while task lighting is used to illuminate the areas where people will be working. Ambient lighting is used to add visual interest and artistry to the room. Taken together, these three types of lighting will help create a beautiful and functional office space.
Ergonomics Should Be Your Top Priority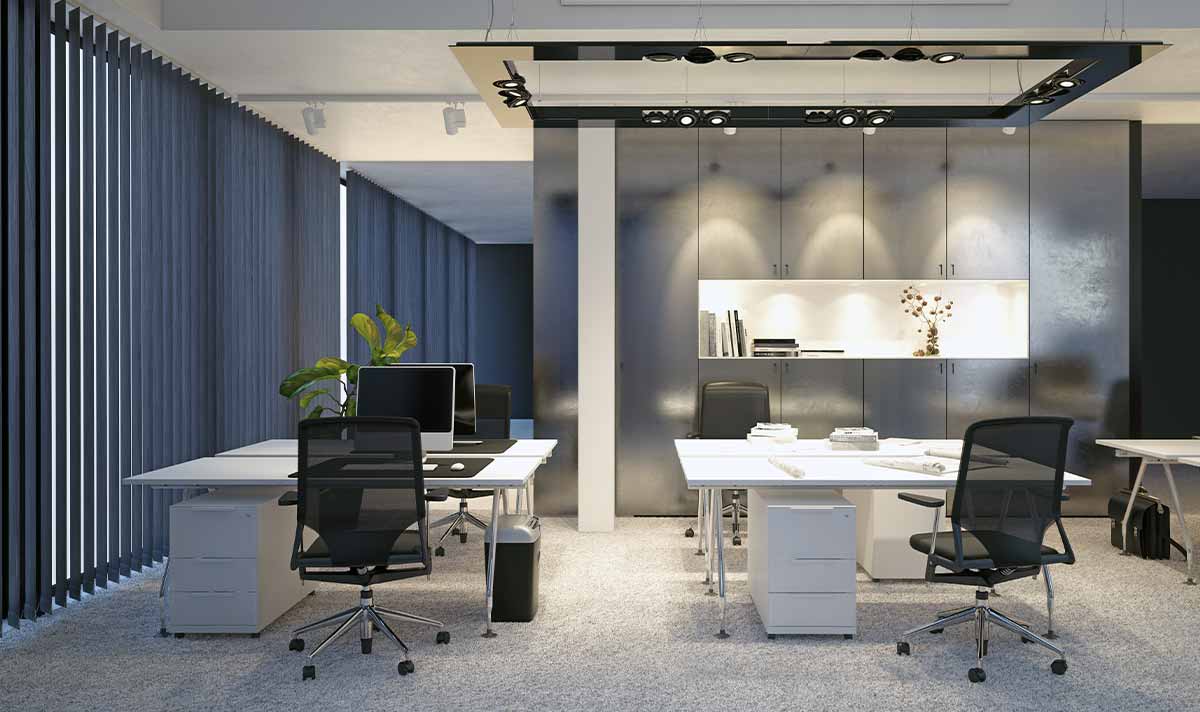 When we talk about the design elements that make a good office interior design, ergonomics is a must.
This is now considered a crucial part of the design. Ergonomics is the science of designing things—including furniture and office layouts—that fit an employee. It's important to have furniture and layouts that are ergonomically correct because they make work less stressful.
Stress can lead to health issues and shorter lifespans. Therefore, it's crucial to have an interior design that is ergonomically correct.
Mix Up The Colour With Contemporary Art
Colour is a crucial part of any interior design, but it's important to use the right combination of colours. Certain colours are more effective than others at creating specific moods.
Therefore, you want to think about how you want your office to feel and choose your colours accordingly.
Moreover, it is important to consider the art you choose for your walls. While you might not think of it as colour, what you put on your walls can significantly influence the mood of your office. It can even have an impact on productivity and creativity.
More from Greeen: Office Decor Ideas that Sparks Creativity
Therefore, make sure you choose pieces that fit your colour scheme.
Don't Forget About The Details
One of the biggest mistakes people make when designing an office is forgetting the details. This can manifest in a number of ways.
For instance, you might forget to put sufficient lighting near the windows. Moreover, you might forget to include enough power outlets to accommodate your visitors. You might even forget to include a comfortable place to sit or rest.
Remember to pay attention to all the details in your design. This is especially important if you want to give off a comfy vibe.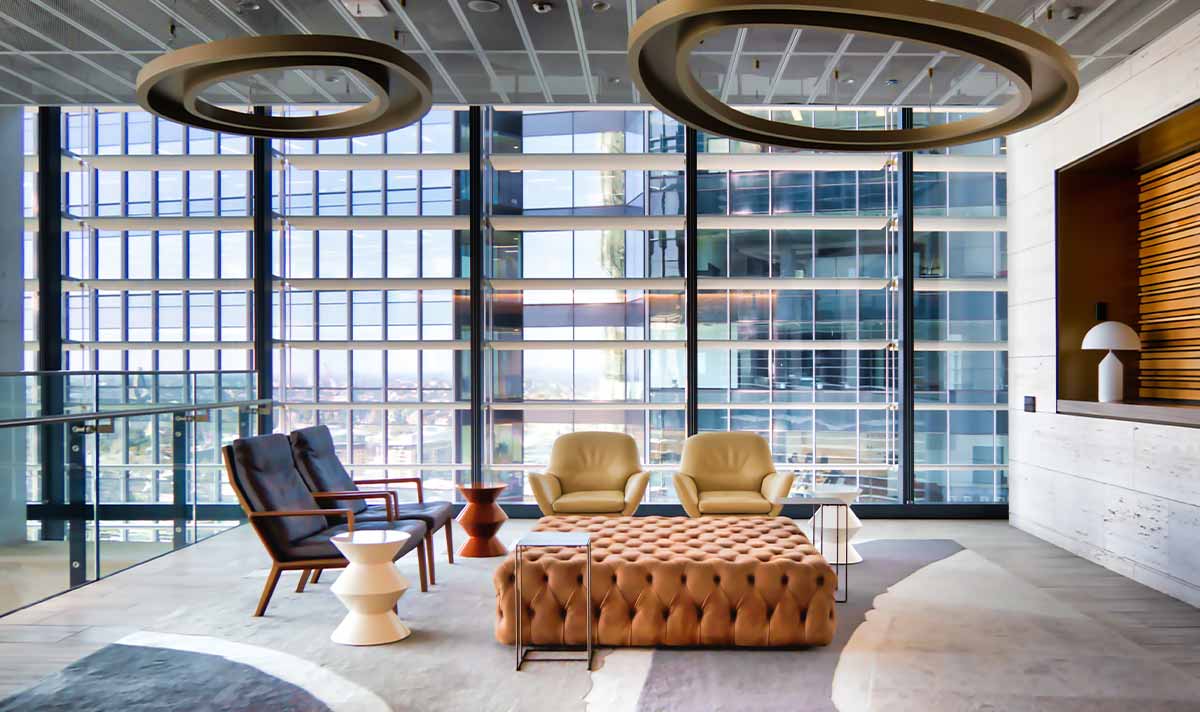 Collaboration Is Key
It's quite possible to make a good office interior design without having collaboration be a key element. But, it's definitely preferable to have collaboration be a crucial part of your design. Collaboration is important for two reasons.
First, it creates a more welcoming environment. People are more likely to want to come to your office if they know they can come together to discuss ideas and share their thoughts. This will make it easy for them to collaborate and make your company more effective.
Second, it makes your office a more creative space. Creativity is crucial for any organization. Therefore, it's important to design your office in a way that fosters creativity. Collaboration is the best way to do this.
Show Off Your Company Culture
Interior designers have the opportunity to showcase your company culture in your offices. It can be tricky to integrate company culture into a room designed primarily for business, but it's worth trying.
You want your employees and clients to feel connected to the company—and the best way to do this is through design.
One way you can showcase your company culture in your offices is by including visuals, such as photos or posters. Another way is to incorporate your company colours and logos into the design.
Still another way is to use furnishings and décor that reflect your culture.
Be Mindful Of Acoustics
It might not seem like acoustics would be a central aspect of interior design, but it is. Whether you're designing a lecture hall or a meeting room, it's important to consider acoustics.
Sound travels through both walls and ceilings, so you'll want to make sure it travels in the right direction. Smaller rooms will have worse acoustics than larger rooms, so it's important to keep this in mind. You can do this by making sure there are no parallel lines in your room—like long tables or bookcases.
Parallel lines create sound waves, which can lead to echoes. By paying attention to acoustics, you can make your room quieter and more effective. This makes it easier for people to communicate and collaborate.
The Bottom line
A good office interior design is more than just choosing the right furniture and colours. There are several crucial design elements that need to be taken into account in order to create a truly great office space. By following these principles, your next project will be sure to impress from day one!
Do you need an office interior design company that can help you fulfil a great interior design? You can always count on Greeen Pte Ltd. Contact us today to request a quote.