Our needs have changed due to the COVID-19. Last year, we remain unable to go to our offices because the coronavirus has significantly increased where it creates a significant risk for the lives of the people. No doubt, after some time, the work is mostly done remotely, but it is not a satisfactory solution. Right now, we need to redesign our offices so that we can safely work without any hindrance. There are various modern design ideas we are seeing right now to adapt to the environment affected by the pandemic.
This article showcases different ideas, formats, and layouts of modern offices that help people stay safe and healthy even working in the pandemic period.
Latest Modern Office Design Ideas this 2021
COVID-19 has changed the workplace, making offices as the people were not safe in the offices during a pandemic. So it immensely changes the needs of designing offices. The offices must be in a layout where work continued, and the people or employees are safe and healthy. No one wants to completely close his business even if there is any virus etc. So business owners agree to change the offices according to the requirements.
Below you will read the most useful ways to designing offices in 2021 by considering that there is still a pandemic. Reshaping the offices is among the answer to lessen the spread of COVID 19.
Use Of Acoustic Furniture
Among the ideal solution that can help to lessen the noise and can act as dividers is by using acoustic furniture. Aside from reducing the noise, it increases attention and focus. This furniture is very comfortable. So if you use this furniture in your modern offices, it can easily satisfy your office's environment for your employees and can be useful for reducing the number of sick leaves. You can use the below-mentioned products of acoustic furniture:
Modular panels
Wings
Wall flaps
Cocoon
Acoustic chairs
Green Spaces at Work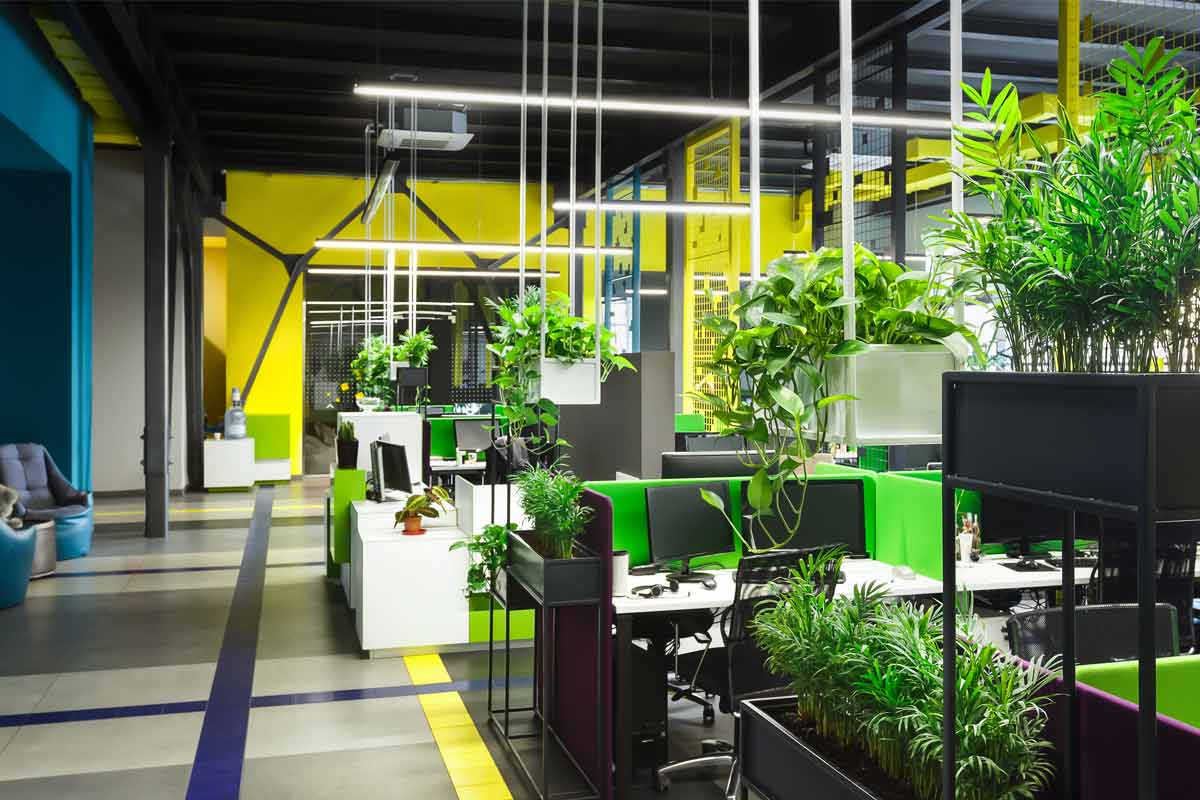 With the impact of the pandemic, we have seen how important to design a layout where the employees get get proper ventilation and greenery. To cope with climate change, the offices' building must be transformed so that employees feel safe to work even if there is any pandemic. Also, having some green spaces allows you to show your support for helping the environment.
Sustainable Sanitation and Hygiene Promotion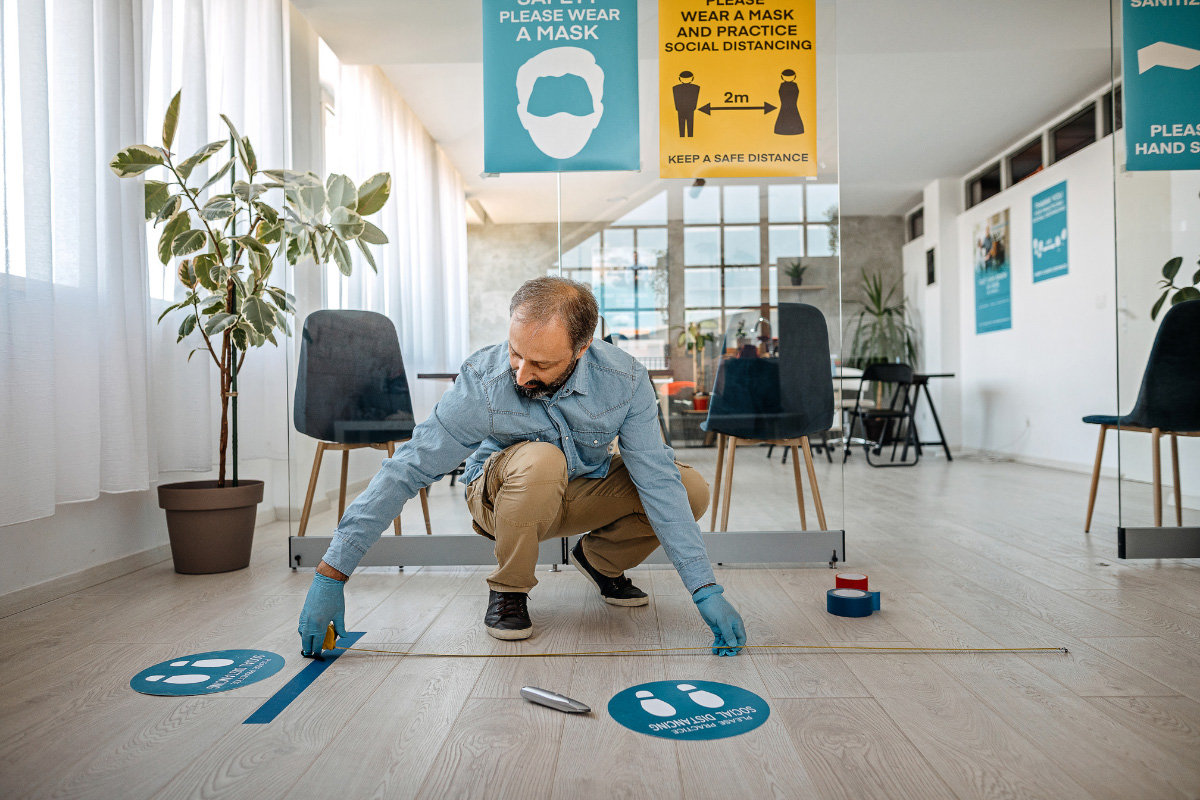 Now, as all know that it's a time of the pandemic, even post COVID-19 will still be an alarm in the employees as they are concerned about their health. To apply sustainable sanitation, one should need to design an office to apply all SOPs of the COVID-19 in it without any disturbance. Such as hand washing after every hour or two hours, use of disinfection dispensers can promote hygiene conditions. The doors and handle of the doors of the places where everyone can reach must be cleaned after some time. Or modern offices should be designed so that not everyone needs to go through by touching the door. It should be designed for individuals if necessary. In this way, you can also apply the following measures:
The employees who are sick must be asked to stay at home or may report from home
The distance must be maintained
Everyone should use their equipment
Applying the Value of Ergonomics at Works
Applying ergonomic means that designing a workplace and machines in such a way so that it is well suited to the workers. An ergonomic solution must be applied in a post-COVID-19 office design. The conditions may make an employee sick if the machines or equipment are not according to the workers' body posture. It can make them uneasy and sick that can cause a huge loss for the business. So it is very important to apply to the value of ergonomics at your workplace.
Touches of Home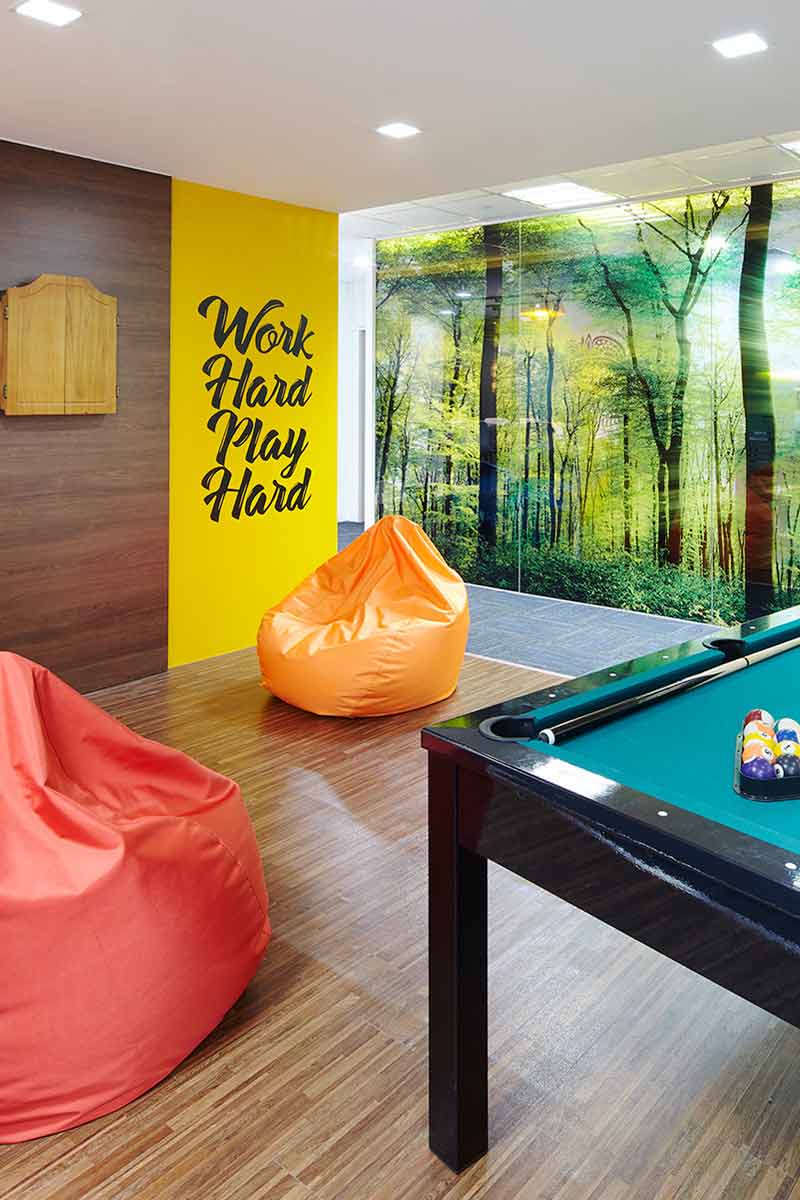 The offices must be made in a layout so that it looks like a home. In this way, one company can increase its productivity by providing a comfortable and environment that touches the home look. It should be as comfortable for the employees as they are in their home and can ask for anything they need without hesitation. Like if they feel sick or need to have refreshments, they should be given in their offices.
Touchless Technology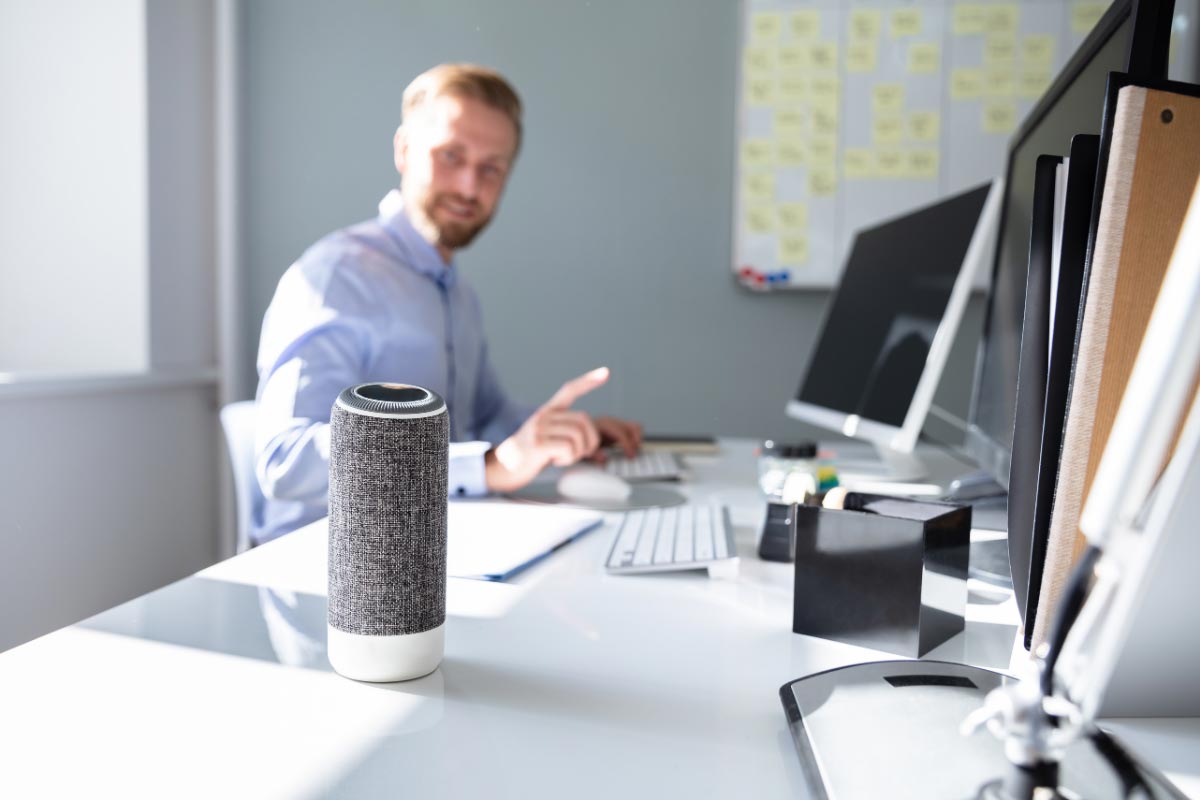 Now workplace design technology is growing day by day. Now, as we have thought of designing our office, there is a rare chance of spreading any pandemic. To make a healthy workspace, we need to introduce Touchless technology to arrange meetings through webcams and a technology that restricts the employee to touch. It may include a Touchless check-in solution where one needs only to scan a QR code and enter the building or exit from it.
Minimalism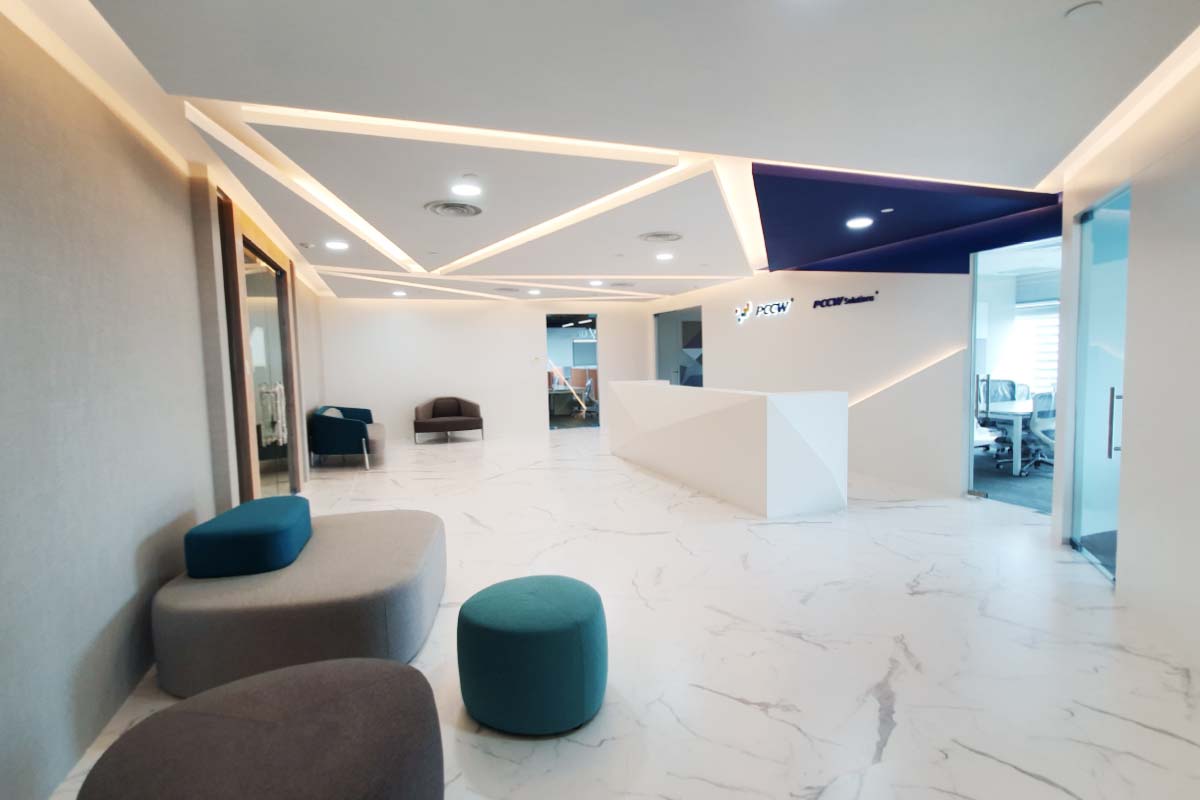 Minimalism is a style in art, design, and theatre that uses a small domain of colors, materials, and simple shapes. The businesses that are overloaded with the equipment that is not used often can only create a mess for the employees and affect the business quality. By applying minimalism at your office, you can get an open and enjoyable modern place that increases the work quality and provide comfort to its employees.
Conclusion
Due to the pandemic, the business has suffered a lot. Some offices continued their work from home, but others have failed to do so. And there is still a pandemic, and it may come in the future. So what will you do to have a healthy and profitable business? It is ideal to work on changes of your office interior design by considering the impact of the pandemic.