Office space is considered as the second home for every employee. They spend most of their times in the offices. Tired bodies, work-loaded minds, and sleep-deprived eyes need their office to be something that keeps them refresh. Also, it helps them to focus on their work from their offices. Choosing the right office table in Singapore where an employee can work according to their needs and can make it their second home should be of the utmost important thing to every employer. Since studies have shown that office space can impact employee productivity.
If you are renovating your office or working on your interior design, you will need new furniture. For this purpose, you have to make sure that your office mood should collide with the furniture you chose for your office. The right office furniture changes the entire perspective of your office.
Just like getting the right office chair, it is also a must to pick the right office table. You need to check whether your office's mood corporates with the furniture you are getting for your office. This article will explain all the things you will need to know when choosing the right office table in Singapore.
Importance of Getting the Right Office Tables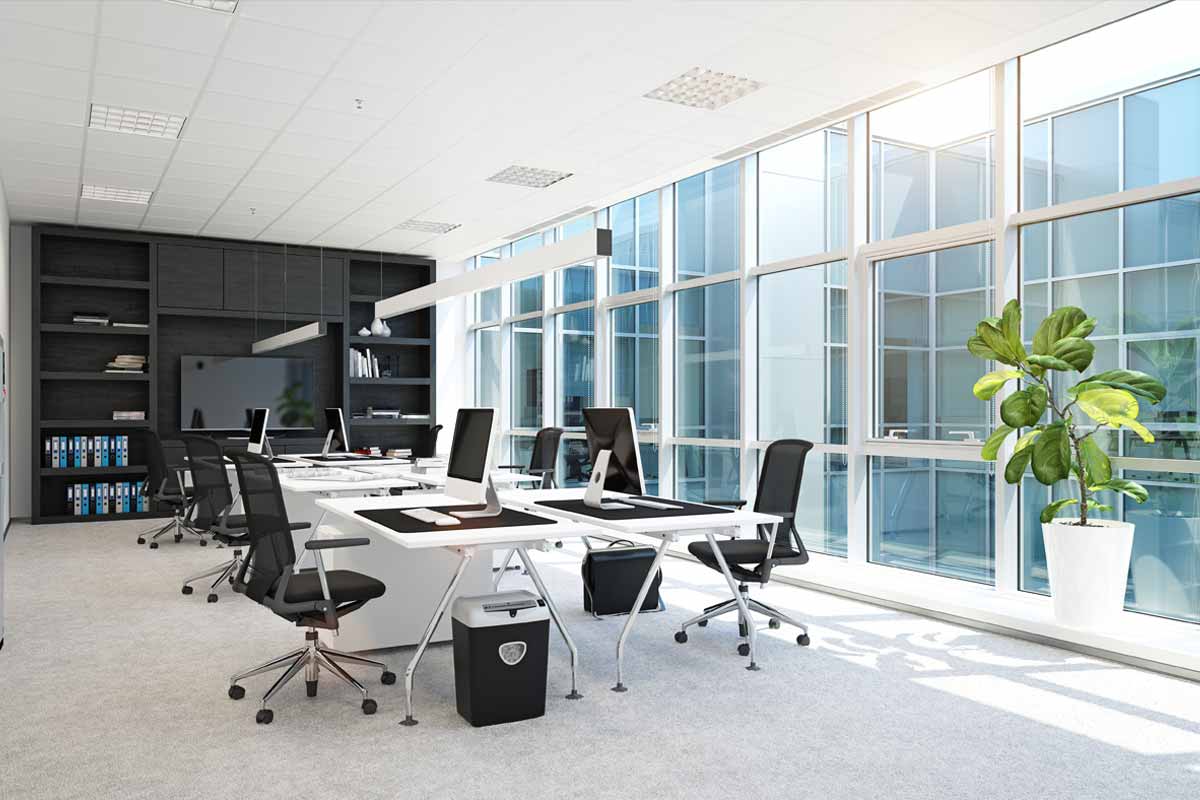 Everything that your office has creates an impact. From the paint on the walls to the texture of your table, every detail decides the mood of your office. Even the lighting you use in your office affects your work.
The productivity of your workspace increases tremendously when you put accurate furniture in your workspace. The unique and loving furniture will surely attract different employees to come to your office and work there because the right place that is built beautifully attracts almost everyone.
The excellent furniture for your office impresses the employees and leaves a fantastic impression on clients. They will love to invest in your business when they see your choice and taste by checking out the beautiful furniture you have kept in your office. As you spend most of your time in your office, so it is important to keep something elegant in front of your eyes so that your mood is good all the time.
Also, your employees will spend very much time on the desks in your office. So it is your duty to think about their comfort. It may seem an easy job to look for the perfect office table, but it is found to be a difficult task when you begin to look at different options.
Types of Office Desks 
You can design your office table according to your taste as you wish. But still, some most prominent types of office desks are being used frequently all over the world. Here we will discuss some of these types and the features that we get from them.
L-shaped Desk
As the name says, the desk is made up of shape L. This type of desk is very convenient for two reasons. One is that it has a large and broad flat surface, and the other is that it has a considerable space in its drawers and can be placed in the corner of your office.
You can keep your things on the main side of the table while the little ones can be kept on the edges. It can be used for keeping your laptop or accessories. Also, it can be good for any visitors you receive to place their coffee cup on that edge.
The only drawback that this desk has is that it occupies a large space in your office. As it has a very broad surface so it may need a little more space than other types of desks. But it is quite an elegant option to look for if you are looking to select the right office table for your office in Singapore as it will make your office look beautiful.
Corner Desks
These desks are placed in the corners of your office. It is very good to use them as they occupy very little space and you can also use them in your home office. It can be your small workspace where you will receive minimum distractions because you will only face the wall.
Straight Desk
It is a very common type of desk that you often see in many offices or homes. It is used frequently by many people in their working space as a part of their working equipment. There are many new designs available in this type these days. You can make it of a unique texture or glass and can place it in the middle of your room or the corner. The only negative side is that people want to see modern desks and it is a very traditional one.
Tips for Choosing the Right Office Table in Singapore
Due to the presence of tons of varieties of office tables, it may seem a difficult task for you to choose one. Well, in that case, the tips mentioned below may help you select the perfect table for your office in Singapore.
The first thing that should be kept in mind while choosing an office table should be that it must be comfortable and flexible. As many hours of your day are spent in the office, you must have a comfortable desk where you can have meetings, eat food, or have a casual conversation.
It should have enough space to keep your belongings on it in an organised manner.
It should occupy the least space in your room. It should be the one that has less space but looks elegant.
It should be made of a long-lasting and durable material that can be used for a long time.
You should keep a budget in your mind before selecting any table. It will limit your options, and you will be able to choose the right one for your office.
Conclusion
At first, you may think it is an easy job, but it becomes very difficult to choose the right office table in Singapore when you start looking at different options. For this, try to keep all the tips in your mind before going for different options. Also, look for the latest and trendy type of table and see if it is within your budget or not. It is because a nice, smooth and reliable table will make your office look elegant.
By the way if you are looking for professional interior design services in Singapore, you can count on Greeen. Contact us to get started with your renovation or interior design project.